Taylor Swift takes on Apple over streaming royalties -- and wins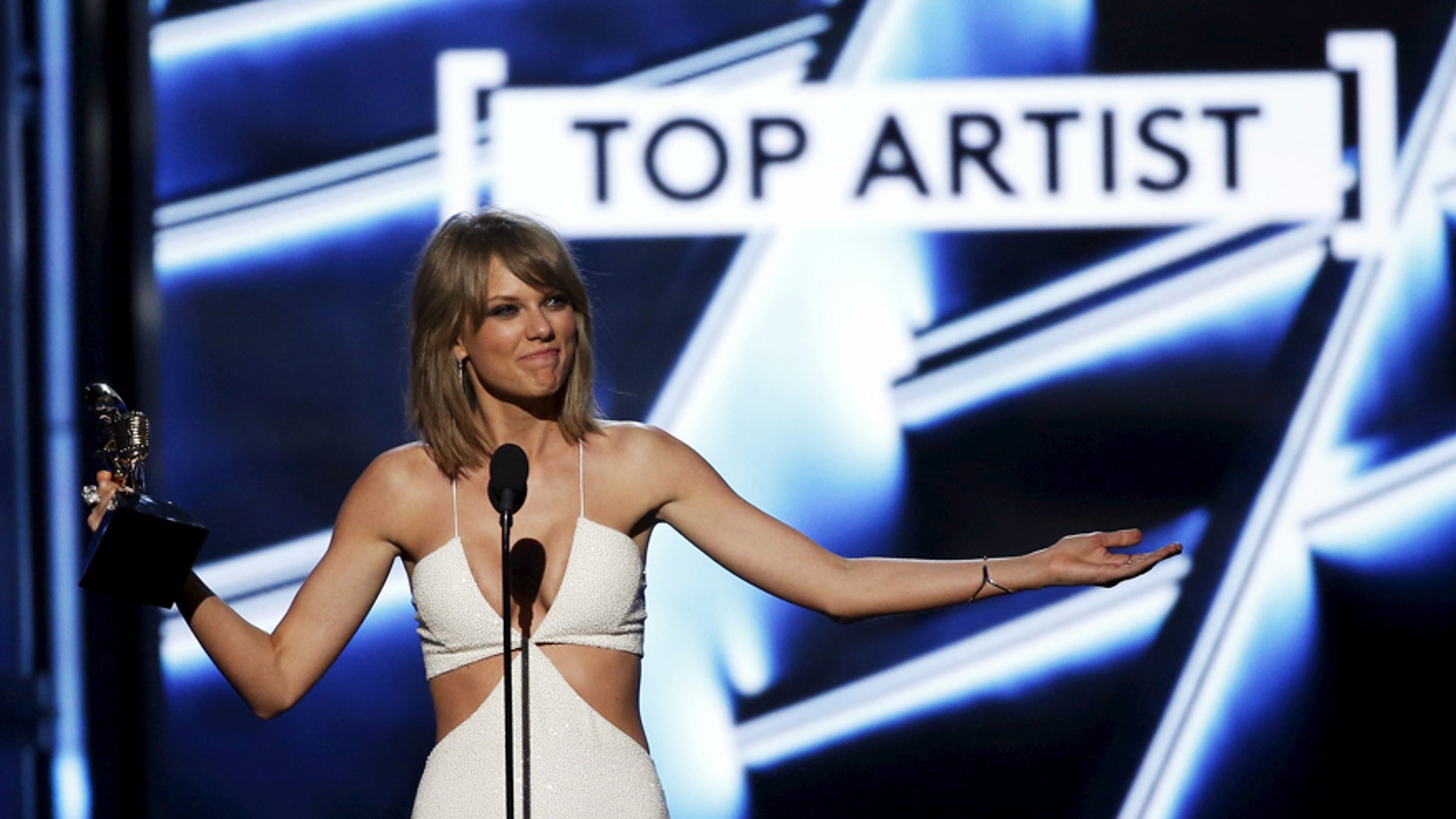 Pressure from musician Taylor Swift has forced Apple into an about-face on Apple Music, its new streaming music service. After Swift slammed the tech titan in an open letter Sunday, Apple quickly shifted position on Apple Music, announcing that it will now pay musicians royalties during the service's free 3-month trial period.
Unveiled earlier this month, Apple Music aims to ramp up the competition with the likes of Pandora and Spotify. The service will be available June 30 as a free 3-month trial, after which a $9.99 monthly subscription fee will apply.
However, the Apple Music payment model has prompted the displeasure of Swift, who took aim at the tech giant Sunday in a Tumblr post titled "To Apple, Love Taylor".
Swift used the post to explain her decision to hold back her album "1989" from Apple Music.
"I'm sure you are aware that Apple Music will be offering a free 3 month trial to anyone who signs up for the service," she wrote. "I'm not sure you know that Apple Music will not be paying writers, producers, or artists for those three months. I find it to be shocking, disappointing, and completely unlike this historically progressive and generous company."
The star's eloquent assault brought a quick response from Eddy Cue, Apple's senior vice president of Internet Software and Services. "Apple will always make sure that artist are paid #iTunes #AppleMusic," he tweeted Sunday. "#AppleMusic will pay artist for streaming, even during customer's free trial period".
"We hear you @taylorswift13 and indie artists. Love, Apple," he added.
Apple Music is the tech giant's latest move in an industry that it revolutionized with the launch of its iTunes store in 2003. Rumors of Apple wielding a new weapon in the music battle have been rife since the tech giant spent $3.2 billion to acquire Beats last year.
The service also features 'Connect,' a social media platform connecting artists to fans and Beats 1, Apple's first radio station.
Keen to further reshape the music industry, Apple has been touting the new service as way to forge closer links between artists and their fans, while serving as a launchpad for careers in music. Famed music producer and Beats co-founder Jimmy Iovine took to the stage to promote Apple Music during its launch event in San Francisco earlier this month. Rapper Drake, sporting a vintage Apple jacket, also endorsed the service.
With music firmly established as a cornerstone of Apple's business, experts are not surprised by the company's response to Swift's stinging criticism.
"Apple realized this was a PR potential nightmare and quickly put the fire out as they need to be viewed as 'artist friendly', a smart move in our opinion," explained Daniel Ives senior analyst at FBR Capital Markets, in an email to FoxNews.com.  "Apple 'caving in' to the Taylor Swift blog speaks volumes about just how crucial this trial period is for Apple Music."
The tech heavyweight needs streaming music to be successful as it represents a broader attempt to further penetrate the company's "bread and butter" iTunes business, according to Ives, as well as gain share from the likes of Spotify.
"Apple will be as flexible as they need to be around Apple Music and artist demands especially during this trial period as it needs to go 'without a hitch' to successfully ramp and attract users to the platform," he added.
In her Tumblr post, Swift carefully framed her criticism in the context of up-and-coming musicians, increasing the pressure on Apple. "This is not about me," she wrote. "Thankfully I am on my fifth album and can support myself, my band, crew, and entire management team by playing live shows. This is about the new artist or band that has just released their first single and will not be paid for its success."
Set against this backdrop, Brian White, global head of technology hardware and software, equity research, at Cantor Fitzgerald, thinks that Apple did the right thing. "I don't see this as a sign of weakness, I see this as a sign of appreciating musicians," he told FoxNews.com. "To spend $3 billion on Beats and bring in Jimmy Iovine and then skimp on these three months' worth of royalties would really be a silly maneuver."
Follow James Rogers on Twitter @jamesjrogers