Tantalizing Hints of Windows 8 Hit the Internet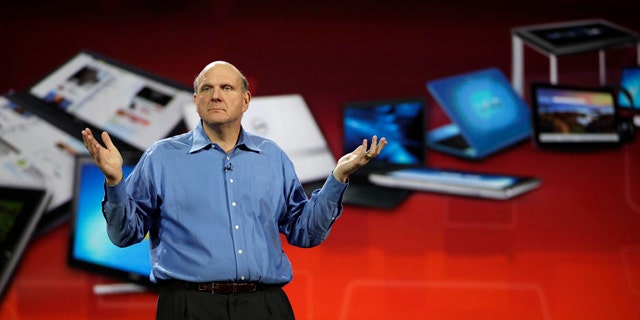 Haven't upgraded to Windows 7 yet? Brace yourself: Work on Windows 8 is well under way.
A pre-release version of Microsoft's next operating system -- which isn't officially scheduled to launch until 2012 -- reportedly leaked onto the Internet over the weekend, leading to an explosion of speculation among Microsoft watchers about what new versions and features the company may be developing.
Chief among the features pinpointed is the widespread implementation of the Ribbon interface, a dynamic, icon-filled replacement for traditional menus unveiled with Microsoft Office 2007. Though controversial, the interface garnered rave reviews and became a love-it-or-leave-it reason to upgrade to the latest productivity suite.
The leaked Windows 8 screenshots suggest Microsoft intends to add the Ribbon interface to the basic operating system itself, wrote enthusiasts Rafael Rivera and Paul Thurrott.
"In Windows 8, Ribbon usage is accelerating again, and Microsoft's next major OS will include this UI in the most visible of all possible places, Windows Explorer," the pair blogged on the site Within Windows. They called the new interface "only half-finished and, frankly, of dubious value," arguing that the inconsistent implementation of the new look and feel suggest it is controversial within Microsoft, as well.
Other notable features include a sync functionality built into the operating system and new logon and user switching functions, enthusiasts wrote. But the biggest change will be under the hood; Microsoft CEO Steve Ballmer announced in January that the next version of the operating system will support the chips that power cell phones and tablets, not just the traditional Intel and AMD chips that power computers.
"Whatever device you use, now or in the future, Windows will be there," Ballmer said.
A Microsoft spokeswoman said the company would not comment on future versions of Windows.
Analysts expect the company will add additional functionality to make the Windows 8 operating system ideal for the growing fleet of tablet computers, including instant-on capability and a Windows app store. But a separate version of the OS specifically designed for tablets may lag behind the standard version, said Trip Chowdry, analyst at Global Equities Research.
"Windows 8 could be available as soon as this holiday season, but Microsoft won't be able to get its ARM version out that quickly," Chowdry told Money magazine.
Microsoft has pledged to keep to its three-year operating system release cycle. Windows 7 was unveiled in October 2009, while Vista was released in 2006.