Streaming knockout: Boxing fan pays massive bill after friend streamed fight on Facebook Live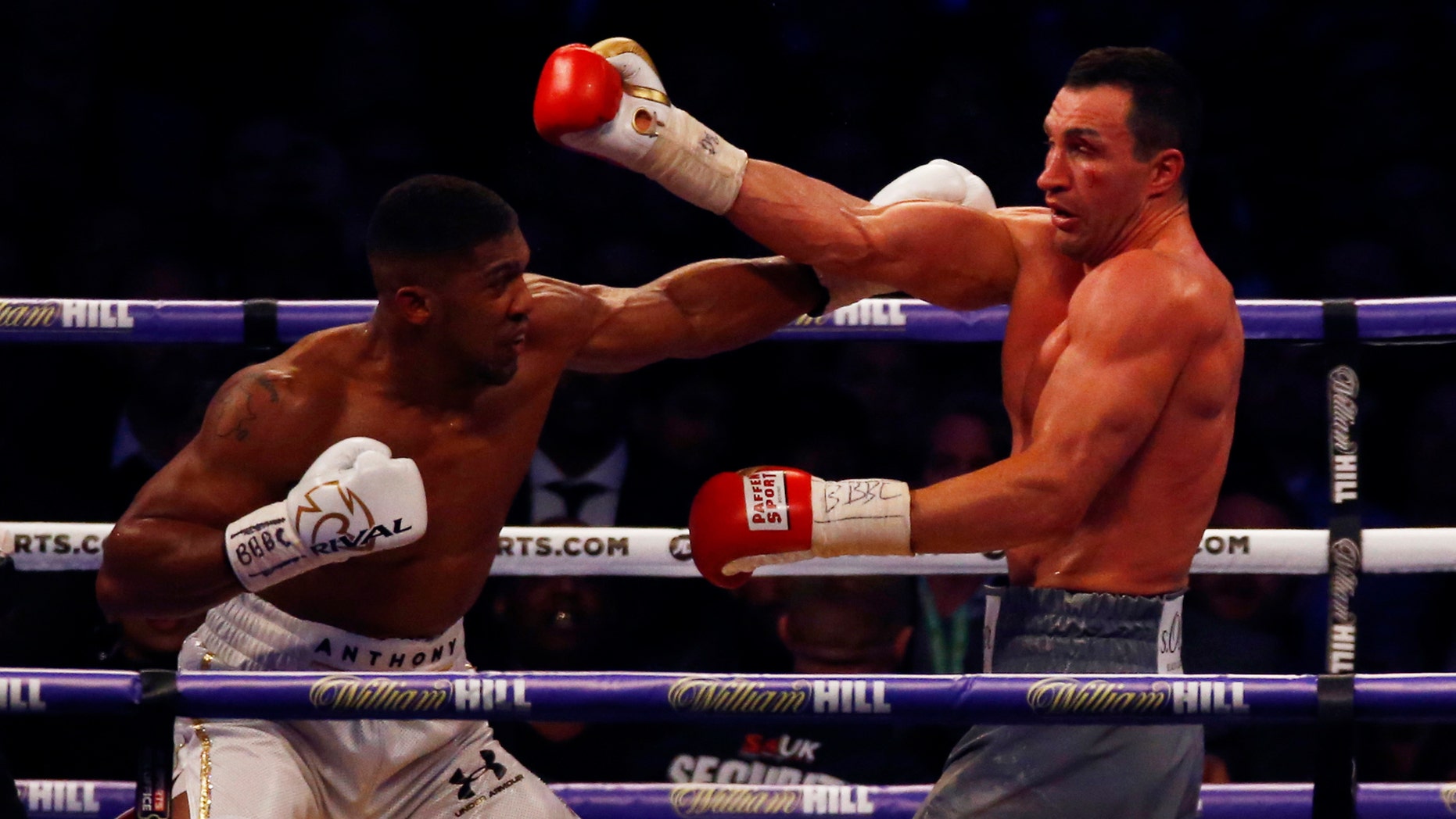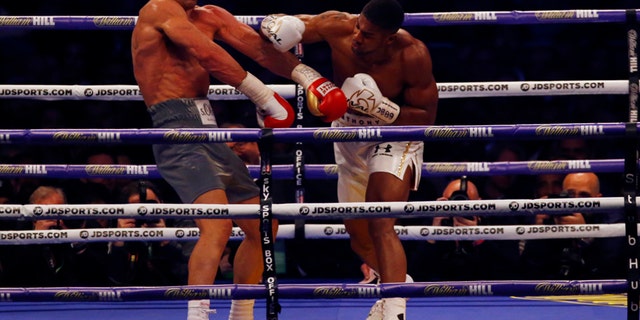 A British boxing fan has been hit with a £5,000 bill after a friend of his streamed the April 2017 Anthony Joshua/Wladimir Klitschko fight on Facebook Live.

Craig Foster paid the £19.95 ($26.99) to watch the fight on Sky Box Office, allowing him to watch the April fight on pay-per-view at his home with his friends. But one of Foster's friends, who reportedly had too much to drink, started streaming the fight on Foster's iPad to Facebook Live.
Sky found Foster from the watermark on his account number, which showed up on the screen, according to The Mirror, which first reported the news.
MAYWEATHER VS MCGREGOR FIGHT PUTS PIRATED LIVESTREAMS IN THE SPOTLIGHT
It was originally reported that Sky tracked down Foster, canceled Foster's subscription and sent him a bill for £85,000 ($115,000), citing lost revenue from pay-per-view sales. However, a source close to the situation said Foster was never sent a bill for £85,000. "The £85,000 refers to the implied loss to Sky (the number of individuals who watched his stream illegally multiplied by the cost of purchasing the PPV stream from Sky Box Office)" the source told Fox News. "At no point was he asked to pay £85k – this has been misreported."
The Facebook stream was watched by approximately 4,250 people. Approximately 400,000 people in total used Facebook to illegally watch the fight.
Foster has acknowledged his wrongdoing and has agreed to pay £5,000 ($6,761) to Sky in legal costs, according to a report in The Independent.
When reached for comment, Neil Parkes, a partner at Foot Anstey LLP, Sky's law firm, said: "Mr Foster broke the law and illegally shared copyright protected content with thousands of people online. He has since acknowledged his wrongdoing, apologised for his actions and signed a legally binding agreement in which he agrees to pay a sum of £5,000 to Sky."
Foster knew streaming the fight was wrong, but "I didn't stop my friend but I was watching the boxing. I'm just a bloke who had a few drinks with his friends," he said in an interview with The Mirror.
Foot Anstey had asked him to turn over the names of the people who watched the stream, but Foster chose not to reveal that information, according to the report.
TECH Q&A: NORTH KOREA ALERTS, CONVERTING VHS TAPES, STREAMING OPTIONS AND MORE
Illegal streaming woes
The fight, which saw Joshua triumph over Klitschko in the 11th round by technical knockout, was called "the most anticipated boxing match in decades" by German broadcaster Deutsche Welle. However, it pales in comparison to the recent Floyd Mayweather-Conor McGregor fight when it comes to illegal streaming.
In August, citing data from digital security expert Irdeto, Fox News reported that more than 2.9 million people watched Mayweather take on McGregor on pirated streams. Some 239 illegal streams were found, accroding to Irdeto.
A mysterious code reportedly appeared in some of the Mayweather-McGregor pirated streams, sparking suspicions that someone was trying to find out who was watching the illegal streams.
Copyright and filesharing news site TorrentFreak said it had received an unsubstantiated report that "an unusual watermark" was embedded into streams originally broadcast by Sky Sports Box Office, which was licensed to show the fight in the U.K. Sky declined to comment to Fox News when contacted in August.
Showtime, which sponsored the event, said the fight did 4.3 million pay-per-view buys, making it the second largest pay-per-view event of all time behind 2015's fight between Mayweather and Manny Pacquiao, which set a North American pay-per-view mark at 4.6 million buys.
This story has been updated to reflect that Foster did not receive a bill of £85,000. Follow Chris Ciaccia on Twitter @Chris_Ciaccia