Steve Jobs Reportedly Receiving Treatment at Cancer Clinic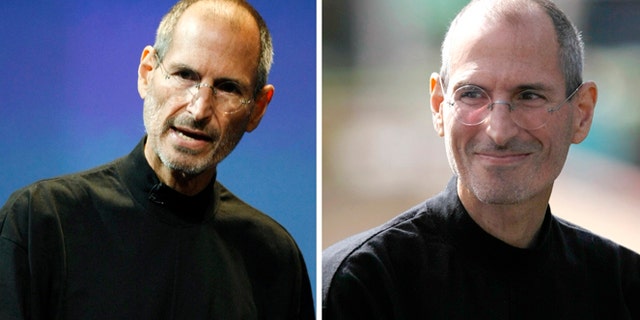 Apple CEO Steve Jobs, who announced Jan. 17 that he would take a medical leave of absence for the second time in two years from the company he co-founded and manages, is receiving treatment at a cancer clinic, reports indicate.
According to RadarOnline.com, Jobs, 55, has been attending the Stanford Cancer Center in Palo Alto, California, the same cancer clinic where screen star Patrick Swayze sought radical chemotherapy for pancreatic cancer before his death in September, 2009.
The skeletal-looking Apple boss was photographed outside the clinic in images set to be published in the next edition of The National Enquirer, Radar reported.
In one photo, Jobs is seen getting out of his car at the clinic -- a day after he turned in a full day's work when he was spotted on Apple's Cupertino campus.
Neither Apple nor Jobs has not officially stated whether Jobs' current health battle is related to his liver transplant from 2009, or whether the pancreatic cancer he previously defeated has returned, or if there is a new problem.
The Apple chief is reportedly attending a meeting a with President Barack Obama later today, Reuters reported. Facebook founder Mark Zuckerberg and Google CEO Eric Schmidt will also attend, as well as General Electric's Jeffrey Immelt, a source told the news agency.
In 2004, the computer genius took time off to recover from surgery to treat a very rare form of pancreatic cancer -- called an islet cell neuroendocrine tumor.
Jobs, who will turn 56 on February 24, announced on January 17 that he was going on a medical leave.
"At my request, the board of directors has granted me a medical leave of absence so I can focus on my health," Jobs said in an e-mail to employees. "I will continue as CEO and be involved in major strategic decisions for the company."