Steve Jobs' daughter rips her 'cold' father in new memoir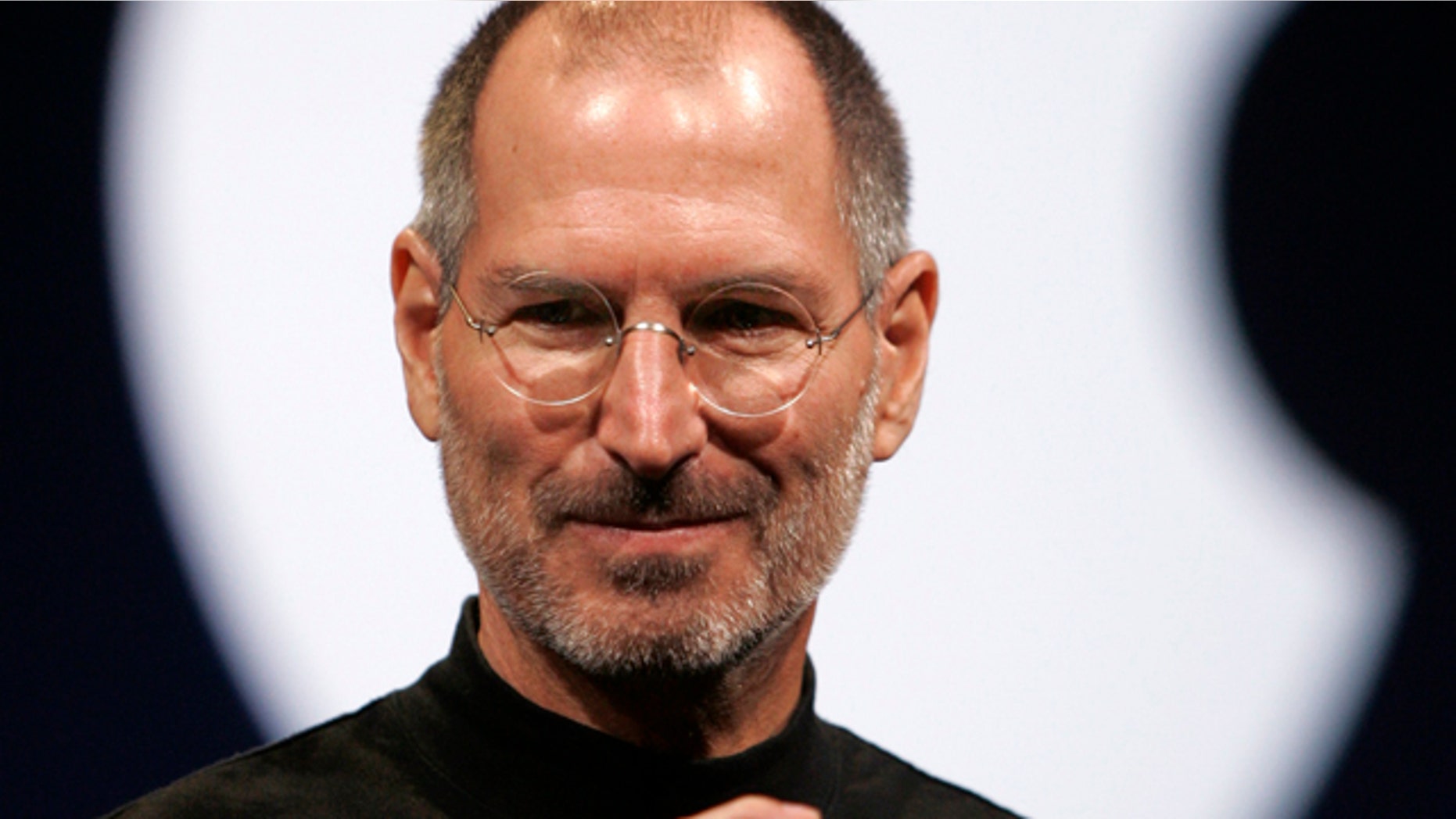 Steve Jobs' daughter Lisa Brennan-Jobs describes the difficult relationship with her famous father in her new memoir "Small Fry," but says that she forgives the tech icon.
The Apple co-founder had rejected Brennan-Jobs during the early years of her life, denying paternity. Even after he accepted her as his daughter and court-ordered child support, however, Brennan-Jobs says that their relationship was often a tough one. The memoir, out Sept. 4, paints Jobs as repeatedly being hurtful to his daughter and others around her, according to The New York Times.
In one widely-circulated excerpt, Brennan-Jobs claims he told her that she "smelled like a toilet," when she visited Jobs on his deathbed. However, Brennan-Jobs later said her father was telling the truth. "I wasn't aware of it," she told the New York Times. "Sometimes it's nice of someone to tell you what you smell like."
APPLE COULD LOSE $16 BILLION IN WAR TRIGGERED BY NETFLIX
The memoir reportedly depicts Jobs as extremely demanding and cold. Brennan-Jobs describes, as a teenager, attending a therapy session with her father and stepmother Laurene Powell Jobs. Crying, Brennan-Jobs told the therapist that she felt lonely and wanted her parents to say goodnight to her.
In the memoir, Brennan-Jobs alleges that Powell Jobs told the therapist: "We're just cold people."
Powell Jobs had three children with the Apple co-founder. A prominent philanthropist, she founded and leads the Emerson Collective, an organization focused on "education, immigration reform, the environment, health, and other social justice initiatives." Powell Jobs has an inherited fortune of $21 billion, according to the New York Times.
TEEN HACKS APPLE, HAS EXCELLENT FOLDER NAME
Powell Jobs, her children and Steve Jobs' sister Mona Simpson issued the following statement in response to the forthcoming memoir:
"Lisa is part of our family, so it was with sadness that we read her book, which differs dramatically from our memories of those times. The portrayal of Steve is not the husband and father we knew. Steve loved Lisa, and he regretted that he was not the father he should have been during her early childhood. It was a great comfort to Steve to have Lisa home with all of us during the last days of his life, and we are all grateful for the years we spent together as a family."
Steve Jobs lost his battle with cancer in 2011.
Brennan-Jobs told the Times that, despite her challenging childhood and adolescence, she forgives her father. She also wants to highlight happy times that they spent together, describing "the dearness of my father, and the outrageous pleasure of being with him when he was in good form."
"I was afraid of him and, at the same time, I felt a quaking, electric love," she writes, in her memoir.
Follow James Rogers on Twitter @jamesjrogers