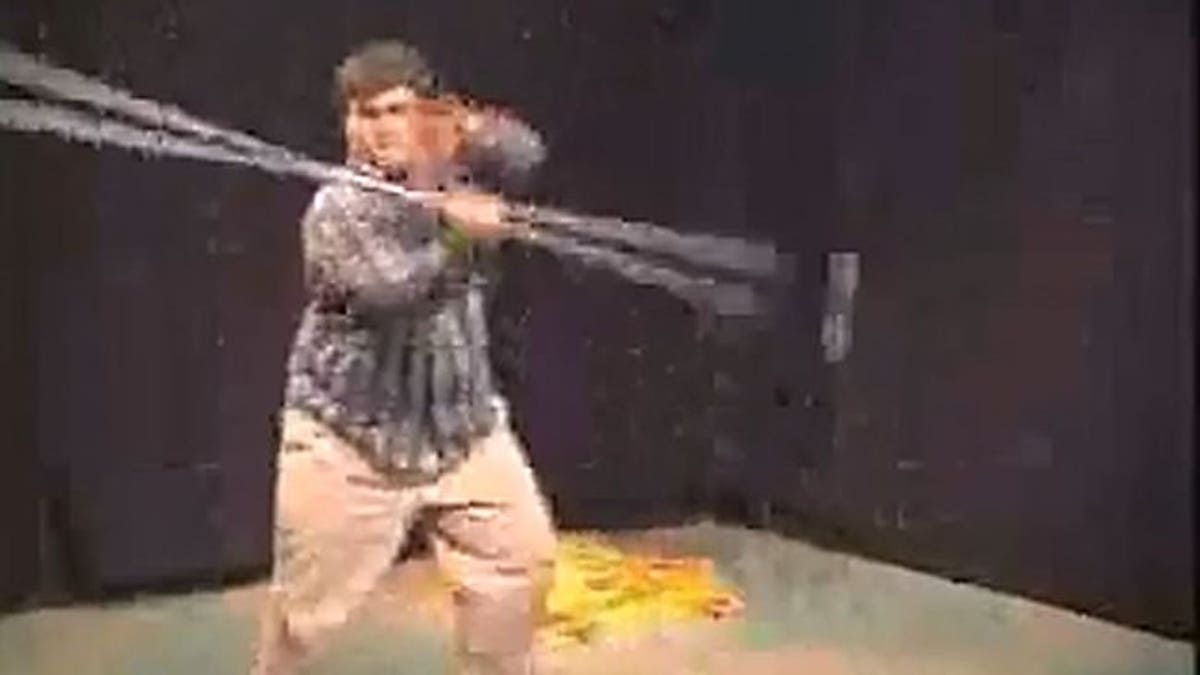 The teenager with a makeshift light sabre, who shot to unwelcome Internet fame in 2003, has finally spoken up about the nightmare of cyber bullying.
Almost a billion viewers have seen the amateur footage of 14-year-old Ghyslain Raza, mucking around TV studio in his Quebec high school. In it, an earnest-looking Raza awkwardly wields a pretend light sabre, imitating a Jedi knight from Star Wars.
The following year, one of his classmates posted the video on the Internet without his knowledge, spawning a massive cyberbullying attack when the footage went viral.
[pullquote]
"What I saw was mean. It was violent. People were telling me to commit suicide," the now-25-year-old tells Macleans.
After a decade of silence, Raza has granted an interview to a French-Canadian journalist, describing "a very dark period" during which he lost his few friends and changed schools.
"No matter how hard I tried to ignore people telling me to commit suicide, I couldn't help but feel worthless, like my life wasn't worth living," he says.
Raza has since graduated from McGill University with a law degree and says he was driven to speak out by the recent spate of high-profile cases of cyberbullying, some of which have pushed their victims to commit suicide.
He says he hopes school authorities would assist him if the same situation were to happen today and urges other young victims to "overcome (their) shame" and seek help.
"You'll survive. You'll get through it," he said. "And you're not alone. You are surrounded by people who love you."