Spring clean the high-tech way with these 8 gadgets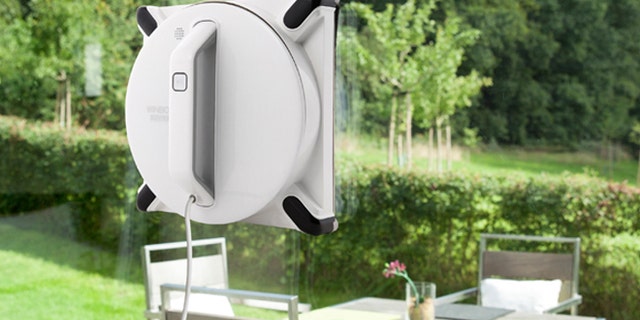 With the first day of Spring behind us, it's time for some smart thinking about ways to refresh our homes for the new season. These 8 gagdets aim to help with the process and minimize the amount of elbow grease needed to get your space in its best shape. Like my product reviews of the past, I tested each item in my own home. Keep in mind that my experience is based on a "cleaning-for-one" basis, and that I used these items for less than 2 months. Other peoples' experiences may vary.

1. iRobot Braava jet 240 Mopping Robot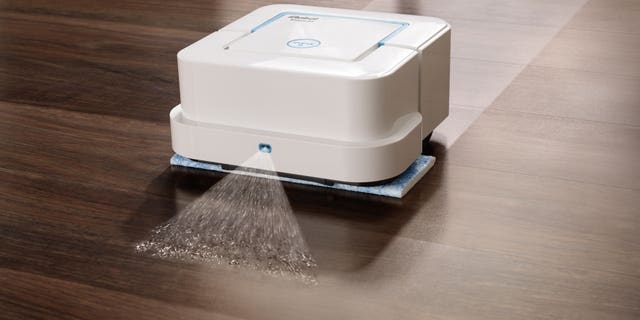 The iRobot Braava jet 240 Mopping Robot tackles dirt and stains in hard-to-reach places, like under kitchen cabinets and around toilets. Just attach a Braava jet Cleaning Pad (refills are $7.99 for 10) and the robot automatically selects wet mopping, damp sweeping, or dry sweeping, based on the chosen pad. Braava jet is designed to clean hard floors only, and is not meant to clean set-in scuff & stains. Motion sensor technology and a gyroscope enable the robot to 'sense' the size of the room and actually build a map.
This gadget is incredibily intuitive, and can clean floors in a matter of minutes--depending on the size of the room. What I appreciated was the fact that once it was done wet mopping, the floor was 97 percent dry, and I did not have to avoid stepping into the room, which I find with traditional wet mopping. At $199 for the robot, and $7.99 for a pack of 10 refill pads, the price is another pro.
2. Neato Botvac D3 Connected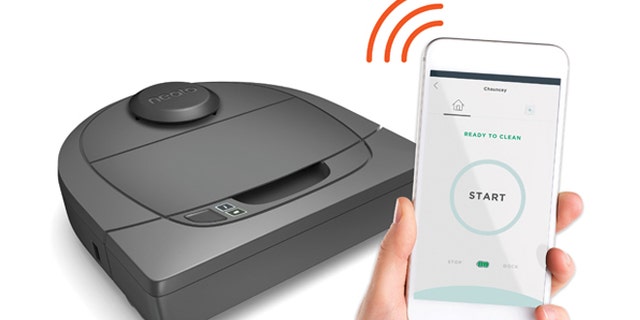 The Neato Botvac D3 Connected is just one of Neato's many robotic vacuums. This particular model is unique because it allows the user to communicate through an app to tell the robot when and how to clean the space remotely via Wi-Fi.
This robot vacuum is unlike any others I've seen because it can actually "lift" itself out of difficult or tight situations and does not require a lot of attention during the cleaning cycle. Its unique SpinFlow technology uses potent suction and precision brushes which left my floors remarkably clean. I spot cleaned during the week and then used the Neato Botvac at the end of the week and was shocked at how much it was able to pick up. I was also impressed by the amount of hair and debris that the machine could handle. Even with a short haircut and no pets, one can still accumulate large amounts of fallen hair and debris. My favorite feature is the easy-to-clean, removable spin brush that can be easily snapped out of place and washed, if necessary.
3. Lilumia Makeup Brush Cleaner
As someone who wears liquid or powder makeup and uses a brush to apply it, you will be familiar with hassle of cleaning your brushes regularly -- if you clean them! The suggested cleaning schedule is once a week to prevent buildup, and since the brushes touch your face, the cleaner the better. This machine actually rotates brushes in a back-and-forth motion and can clean up to 12 brushes at a time.
My favorite feature of this machine was the "set it and forget it" style motor. I loaded my brushes, added the Lilumia brush cleanser and water, pressed the button, and walked away. It makes multitasking a breeze. In the past I would have to stand at the sink and scrub for 10 minutes per brush and they didn't always come clean.
4. Dyson Pure Hot+Cool Link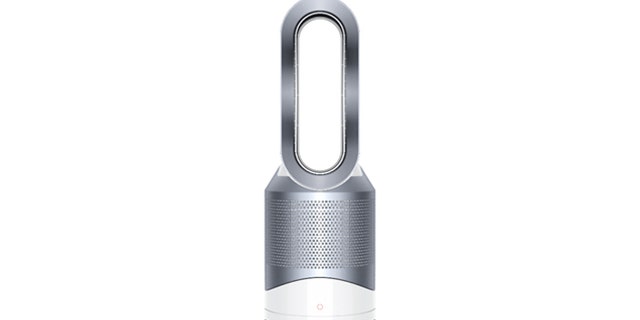 Spring cleaning can also mean cleaner air, and finding ways to help the people in your home breath fresher air. The Dyson Pure Hot+Cool Link has many helpful features, including its ability to eliminate potentially toxic fumes and odors. It purifies year round, and keeps you cool in the summer as a fan, and warm in the winter as a heat source.
My main critique of other air purifiers I have used was their noise level. They are sometimes loud or have a white noise feature. This purifier is almost silent, and it has a built-in sleep timer that can be set for up to 9 hours, which is helpful if you use it while you sleep. I also enjoyed the device's easy maintenance. There is no need for monthly filter maintenance and it takes less than a minute to replace the filter, and only every 6 months. It is also safe for children because it uses a bladeless fan.
5. PhoneSoap 2.0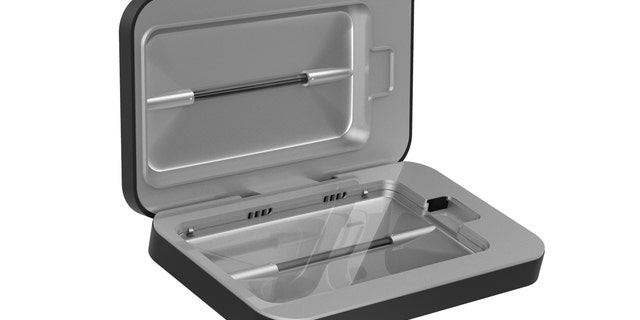 Lets face it, people constantly touch dirty things and then grab their phone, transferring that bacteria to the device. We may wash our hands, but how often do we clean our phone? Have you ever used your phone in the bathroom? (Don't worry, we all have.) Then it shouldn't surprise you that 1 in 6 cell phones have fecal matter on them! Not okay. There is a solution that is basically a sanitizing tanning bed for your phone. PhoneSoap is easy to use, and you just place the cell phone into the case, close the lid, and the PhoneSoap Charger uses UV light to sanitize and clean the cell phone in just ten minutes. To charge your phone while sanitizing, simply thread the charging end through the "secret passage way" and plug straight into the device while it is sanitizing.
6. ECOVACS WINBOT 950 Window Cleaning Robot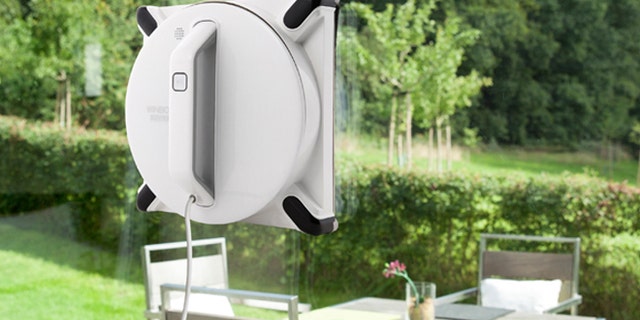 Do you own floor-to-ceiling windows and want a way to clean them easily without climbing on a ladder? This window cleaning robot is a great solution. Simply attach the microfiber cleaning cloth and a wrap-around squeegee, place the robot and start cleaning. The included power cord reaches 16ft, which will accomodate most long windows. What surprised me was the efficiency and quiet cleaning cycle that really made the windows shine. Please keep in mind, this product can clean framed and frameless windows, shower doors, and sliding glass doors, but could present difficulty depending on shape and the presence of window grilles.
7. Cleanwave Portable Sanitizing Wand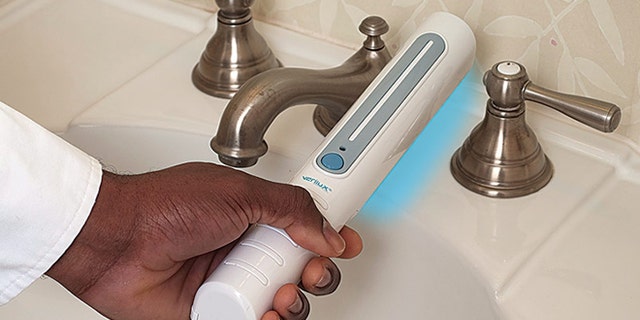 Using the same technology hospitals use to sanitize their equipment, without using harsh chemicals, irritants, or residue, This wand is perfect for sanitizing electronics and high traffic surfaces in your home. I used it on my counter tops and other commonly used surfaces in my home. It is a germ reducing UV-C light wand that kills up to 99.9 percent of germs, allergens, and odor causing bacteria, and fast!
8. SpotClean Pro Portable Carpet Cleaner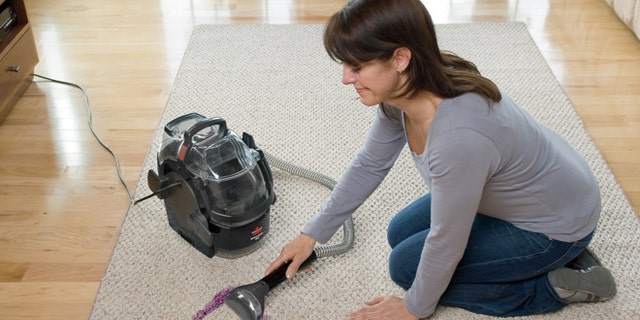 Whether you have pets, children, roommates, or you're living alone- this portable carpet cleaner is compact, precise, and powerful, and can tackle hard-to-reach areas. I found that it removes set-in stains, and has a really tight suction. The unit also features a large tank to handle tough jobs with little-to-no visits to the sink to refill mid-job. My home is mostly carpet, so this carpet cleaner came in handy, but might take a while to clean my entire home. This product is ideal for spot cleaning.