Spotify Launches Free, Unlimited and Premium Streaming Music Services in US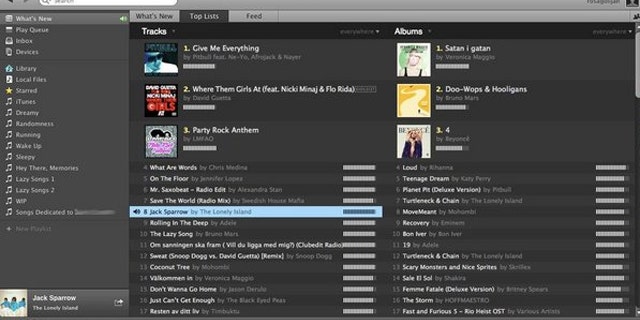 Anglo-Swedish streaming music provider Spotify launched its music service in the US on Thursday, nearly two years after the company first discussed the plan.
In an updated statement about its US launch, Spotify -- which was first launched in Sweden in 2008 -- said it has more than 1.6 million paying users in Europe and more than 10 million registered users in total.
Spotify recently set limits on the amount of free music users could listen to before paying a fee. It now said the ratio of paying subscribers to active free users was "well over 15 percent."
The company was set to initially launch an invite-only beta phase and offer its free service and two paid subscription types in the US.
A premium subscription, which allows users to play an unlimited amount of music without hearing any advertising, on a computer or cell phone would cost US users $9.99 a month. Spotify Unlimited, which allows advertising-free access to Spotify only on computers, would cost $4.99 a month.
Spotify said it has teamed up with "exclusive launch partners" Coca-Cola, Motorola, Chevrolet, Reebok, Sonos and The Daily.
It said these brands would be launching campaigns in partnership with Spotify in the coming weeks and months.