SpaceX seeks approval for satellite-based Internet service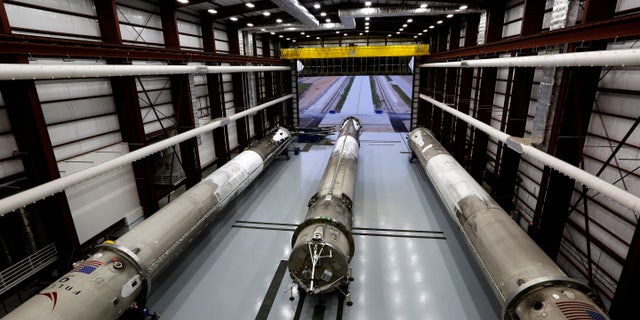 Move over, Mark Zuckerberg: Elon Musk wants to build a satellite system to provide low-cost Internet service worldwide.
The entrepreneur's SpaceX firm this week filed a request for approval with the Federal Communications Commission.
If permitted, SpaceX intends to bring "high-speed, reliable, and affordable broadband service" to consumers across the globe, "including areas underserved or currently unserved by existing networks," according to documents filed with the FCC.
Sound familiar? Facebook in 2013 announced plans to connect "the next 5 billion people"—a promise that developed into Free Basics (then called Internet.org). The program, which launched in 2015, provided people with cheap smartphones and access to specific services that don't eat into monthly data usage.
Despite backlash from India and Egypt, the social network is reportedly in talks with government officials and wireless carriers to bring the mobile app to North America and serve the 37 million US residents who are not currently using the Internet.
SpaceX, meanwhile, plans to deploy a constellation of more than 4,000 low-Earth orbiting satellites, as well as associated ground control facilities, to provide a range of communications services to residential, commercial, institutional, governmental, and professional users.
The company didn't elaborate on potential uses: Perhaps the global network could connect Tesla vehicles or Hyperloop if it ever happens. SpaceX did not immediately respond to a request for comment.
An initial fleet of 800 satellites will cover the contiguous United States, Hawaii, Puerto Rico, and US Virgin Islands.
"Once fully deployed, the SpaceX System will pass over virtually all parts of the Earth's surface and therefore, in principle, have the ability to provide ubiquitous global service," according to a 102-page technical document.
Musk first floated the idea of high-speed satellite Web service in early 2015, promising fiber-optic speeds thanks to low-altitude spacecraft. Unlike Free Basics, however, the SpaceX System is a good five or more years away, and is expected to cost around $10 billion.
This article originally appeared on PCMag.com.