South Korea developing 'kamikaze' attack drone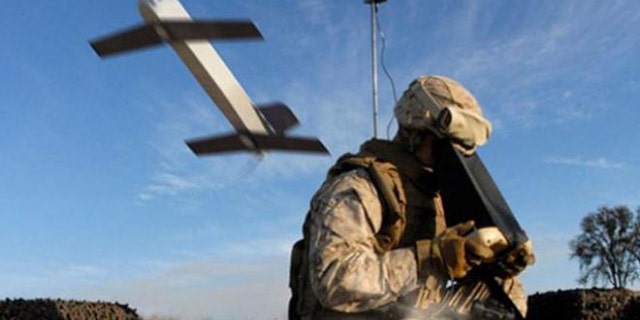 A suicide drone capable of a strike in North Korea, is under development in South Korea.
The "Devil Killer" can reach speeds of approximately 250 mph, thanks to an electric motor, has a length of about 5 feet and a fuselage to match, and a wingspan just over 4 feet, according to state-funded Korea Aerospace Industries. The company has been working on the drone with Hanyang University and Konkuk University.
Korea Aerospace offered a progress report on the drone project at the Joint Chief of Staff's joint weapons system development seminar, Korea Times reported. The event at a club in Yongsan, Seoul, was attended by South Korean defense firms as well as 400 military officials, arms sellers and experts, according to Yonhap, South Korea's news agency.
Reports as to the explosive payload, endurance and range have been inconsistent.
But some facts are known: Intended to be portable, it has foldable wings and weighs 55 pounds. The drone is pre-programmed with a route and using a video camera and GPS device, the drone can automatically identify targets. The company says it can either undertake an automatic strike or a manually executed one.
Like Aerovironment's Switchblade, a leading U.S. version of this sort of kamikaze drone, if the drone can't acquire its target, it can be redirected to another mission.
Tensions between North Korea and South Korea continue to remain high. In 2010, North Korea shelled South Korean Yeonpyeong Island, resulting in sixteen South Korean marines and three civilians being injured.
The scuttlebutt is that the Devil Killer could strike a target 25 miles away in about 10 minutes. If correct, South Korea could launch the Devil Killer from the very same island targeted in 2010 to attack North Korea's Kaemori Base within 4 minutes.
After further testing and development, the Devil Killer is expected to be deployable by 2015.
What about drone development on the other side of the Korean border? There have been reports that North Korea is also determined to develop a drone with suicide capability.
Some experts believe the North Korean program is based on the American MQM-107D Streaker. Earlier this year, South Korea's Yonhap news agency reported that North Korea acquired a fleet of Streakers from Syria.
Ballet dancer turned defense specialist Allison Barrie has traveled around the world covering the military, terrorism, weapons advancements and life on the front line. You can reach her at wargames@foxnews.com or follow her on Twitter @Allison_Barrie.