South Africa's national parks consider banning wildlife sighting apps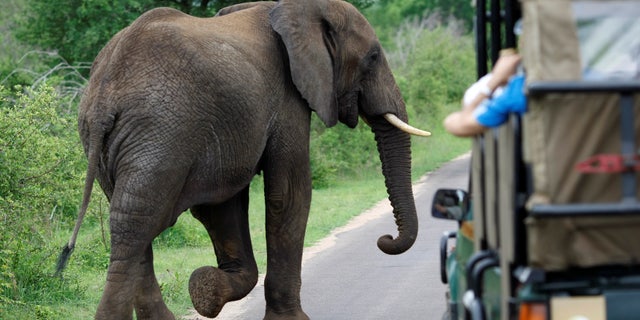 NEWYou can now listen to Fox News articles!
People using apps to alert each other about animal sightings in South Africa's national parks are causing problems like speeding, road rage, and even road kills, a problem that concerns the country's national park organization.
In fact, South African National Parks (SANParks) is even looking into a legal way to reduce the use of the apps.
It's especially a problem in Kruger National Park, a 7,580 square mile preserve that's home to over 147 species of mammals, including lions, elephants, leopards and rhinos.
Related: Watch this endangered monkey 'chat' with a camera
After people started using the apps, the problems— like congestion and speeding— increased, according to SANParks.
"As an organisation we appreciate the fact that technology has evolved and that guests are taking advantage of it, however this is compromising the values of good game viewing in national parks," Hapiloe Sello, SANParks' managing executive for tourism development and marketing, said in a statement.
The apps run contrary to the philosophy of the parks, Sello said, where people can drive around without any rush and possibly just see an animal fortuitously.
Related: Incredible photos show injured owl hugging the man who took care of her
"We at SANParks discourage the use of these mobile applications as they tend to induce an unhealthy sense of eagerness for visitors to break the rules and, we are exploring legal mechanisms to curtail the use of sightings apps," Sello added.
The teenage inventor of one such app, Latest Kruger Sightings, spoke with the BBC, telling them he'd like to "work with the park to solve the issues."
He added that the app was intended to be "about enriching people's experience in the park - but if there are other effects, then we need to look at that."
Related: Dogs were domesticated twice, new DNA research shows
Meanwhile, in the United States, parks have also explored the fraught relationship between technology and nature, with national parks cracking down on the use of drones.
Follow Rob Verger on Twitter: @robverger