Sony brings 'The Last of Us' video game to the stage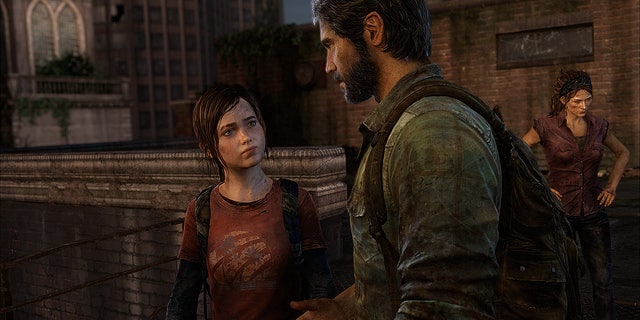 Forget Comic-Con, Sony PlayStation is literally bringing a first of its kind fantasy performance to life—on stage. The entertainment giant is staging what's believed to be the first major live staged reading of a video game by bringing the acclaimed title "The Last of Us" to The Broad Theater in Santa Monica, California this evening (Monday July 28).
"This is the first time we've done this in the gaming industry," said Asad Qizilbash, Senior Director of First Party Games at Sony. "We try to find innovative ways to reach out to gamers…and getting them the content they want and love in cool and non-traditional ways."
Qizilbash said PlayStation has previously rented movie theaters and invited fans there to watch live broadcasts of the company's press event at the E3 video game expo and held tournaments and live discussions with game developers when the latest "Uncharted" game debuted two years ago.
"The Last of Us" was developed by Santa Monica-based game specialist Naughty Dog.
Sony says Monday's event is not synced with the end of Comic-Con, but it is timed to generate buzz for a remastered version of the game which is being released Tuesday for the first time on PS 4.
500 tickets for the free event were snapped up in less than an hour, although Sony officials say they will release more prior to the show on Monday. Gamers can also watch the approximately 90-minute performance streamed live on PlayStation via Twitch.
"The Last of Us" was the top-selling title Sony published itself last year and was among the industry's top 10 best-sellers in 2013. The title has sold more than six million copies since launching in June of last year. It was also critically acclaimed, snagging more than 200 "Best Game of 2013" honors, and won the Writer's Guild award for videogame writing.
The fans may have liked it even more than the critics, as "The Last of US" was the second best-rated game of last year and ranks among the highest-rated titles of all-time.
While a staged reading is unique for the video game world, "Last of Us" scriptwriter Neil Druckmann says he's drawing on inspiration from Hollywood: "I had seen a Tarantino reading of 'The Hateful Eight', I'm a big fan of Quentin Tarantino. Seeing it read by that cast was such an experience, to see it live with them acting out the scenes and getting that energy. It seemed intriguing and flattering that we were asked to do this."
Druckmann says the most difficult task has been scene selection to balance the light-hearted and serious moments highlighting the characters' relationship and their journey through a post-pandemic world that immerses players in a kill or be killed shooter and adventure game. He says the actors were eager to participate.
Annie Wersching of "24" and "Dallas" fame, Ashley Johnson who won a BAFTA for her in-game performance, and veteran game actor Troy Baker are all scheduled to reprise their roles as the game's main characters. Two-time Oscar winning composer Gustavo Santaolalla will also be on hand leading a group of musicians who will perform parts of the game's score between scenes.
Scriptwriter Druckmann promises an intimate, "black box theater" performance but he also promises a big surprise for audience members who score the lucky ticket, though he wouldn't tip his hand.
That fans are virtually lining up to see a video game's narrative acted out in real life is turning the genre on its head a bit. And Sony officials say it demonstrates the industry's narrative maturity along with the nearly motion picture quality graphics of the new generation consoles such as the PlayStation 4 and rival Xbox One.
In fact, it is slated to become a film on the big screen. Sony's Screen Gems signed a deal for Druckmann to adapt it for a wider audience.
There's no release date yet for the film and Druckmann says his main concerns right now are pulling off the live performance and then tomorrow's release of "The Last of Us" for PS 4. The scriptwriter says gamers will notice the enhanced experience of playing on the new, more powerful console vs. PS 3. "This is the definitive version of how this game should be seen and played and we didn't want to change the integrity of the game. It also includes 'Left Behind', the next story that ties into the Last of us, which was released as add-on download for PS 3 version."
Analysts say gamers should not look for their favorite titles to take over the Great White Way anytime soon.
"I doubt it will start a trend. There are very few story-driven games, although maybe we'll see more in the future," notes Michael Pachter of Wedbush Securities. The analyst says he is skeptical that the live performance will boost sales for the new PS 4 version.
Still, analyst David Cole of DFC Intelligence says the game's remake "should be pretty compelling" and whether or not the stage production boosts sales, it may help burnish the brand as Sony tries to maintain its lead over rival Microsoft in the console wars: "Overall it is exclusive games like that which drive platform sales."
Cole adds "The Last of Us" may have more lasting influence on its genre, and games in general, beyond the theater premier: "The game stood out because of its story and was unique. There are a handful of games like that and we can expect to see more. However, 'The Last of Us' was really head of the class in that regard."