Someone keeps attacking the West Coast's Internet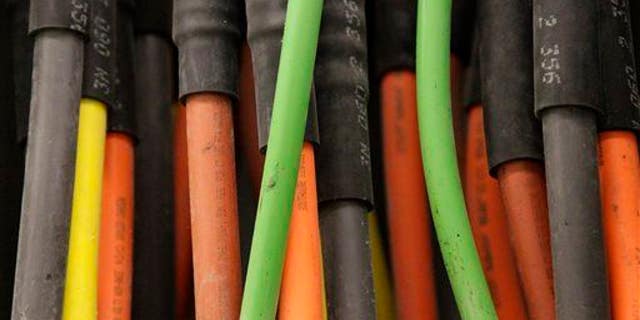 Internet service from northern California to as far north as Seattle was disrupted yesterday after what the FBI says is just the latest in a yearlong series of attacks on the Internet's physical infrastructure.
The culprit or culprits broke into an underground vault through a manhole and cut three fiber-optic cables belonging to Internet wholesalers, the Wall Street Journal reports.
A spokesman for Wave Broadband, one of the firms affected by the severed lines, tells the Los Angeles Times that the attack caused slow Internet and TV service for people in the Sacramento area.
It's a "huge inconvenience, but it's not a comprehensive outage," he says. An FBI press release issued last month details 10 similar attacks over the last year, all in the San Francisco Bay Area; all but one occurred between the hours of about 9:30pm and 2:15am.
Tuesday's incident happened around 4:30am. The CEO of security consulting firm Rook Security tells USA Today that the attacks—like one that cut service to more than 50,000 customers in 2009—show how vulnerable the Internet's infrastructure is.
"When it's situations that are scattered all in one geography, that raises the possibility that they are testing out capabilities, response times, and impact," he says.
"That is a security person's nightmare." (A 75-year-old woman scavenging for metal brought down the Internet in two countries.)
This article originally appeared on Newser: Someone Is Trying to Kill the West Coast's Internet
More From Newser