Solar-powered quadcopter drone takes flight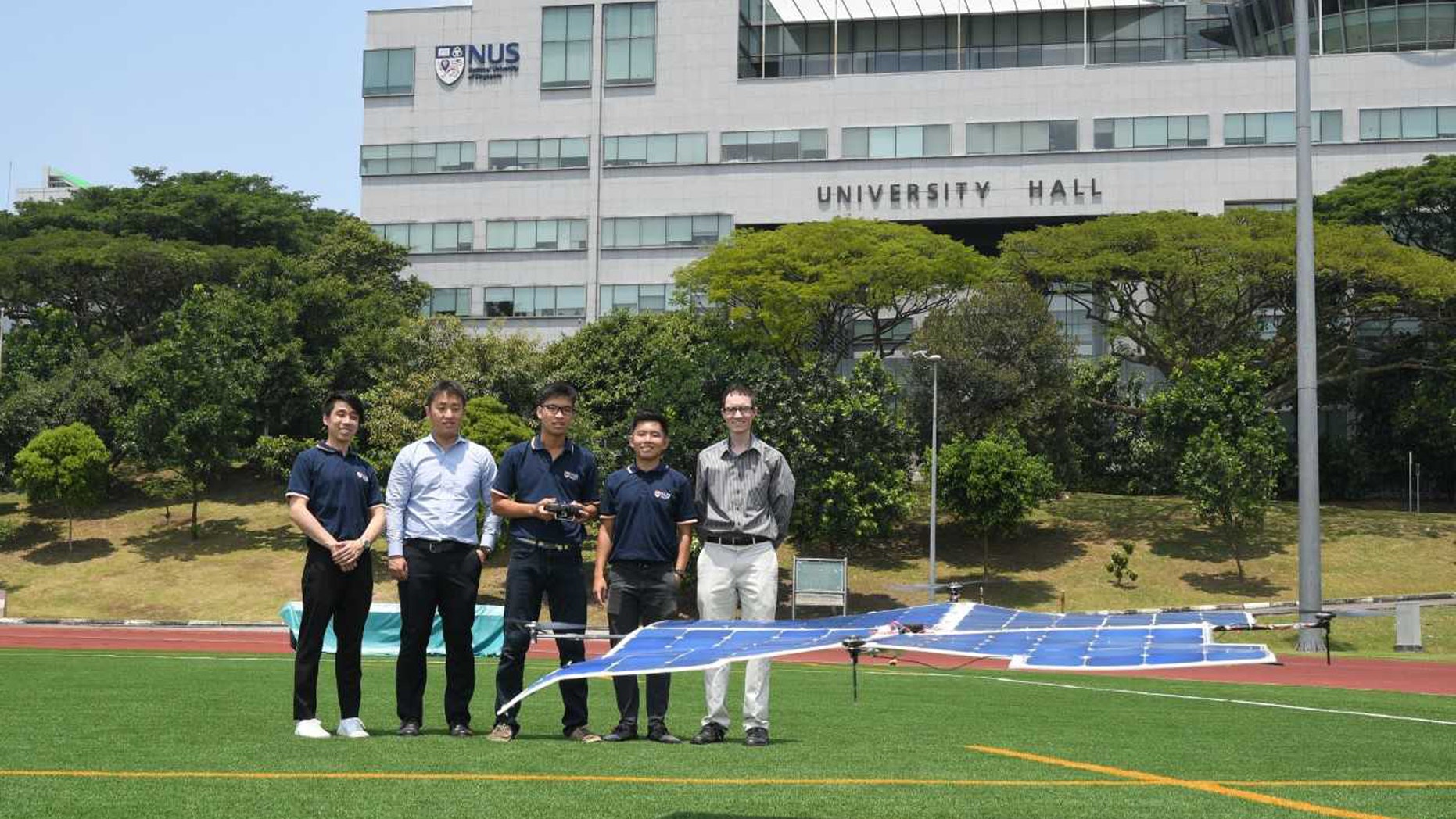 A university in Singapore has conducted one of the first practical flights of a solar-powered quadcopter drone.
The prototype has flown as high as 10 meters (about 33 feet) in test flights using solar power with no battery or other energy storage on board, according to the National University of Singapore (NUS), which announced that an engineering team had conducted the test flight.
"Rotary winged aircraft are significantly less efficient at generating lift compared to their fixed wing counterparts [so] a viable 100 per cent solar rotary aircraft that can take-off and land vertically remains a major engineering challenge to date," the university said in a statement.
ALARMING STUDY SHOWS LINK BETWEEN DIGITAL MEDIA USE AND ADHD
But NUS said its prototype can gain lift in a controlled manner, making it promising for practical implementation.
Some high-profile attempts at developing practical fixed-wing solar-powered drones have floundered, such as Facebook's Aquila, a high altitude platform station (HAPS) system, and Google's Titan Drone program. And Solar Impulse 2 is facing commercial-application hurdles after its 25,000 mile trip around the world. So, solar-powered drone success is certainly not a given.
Constructed using lightweight carbon fiber, the NUS quadcopter drone weighs just 2.6 kilograms (about 5.7 pounds) and has 148 silicon solar cells.
The drone can either be controlled remotely or programmed to fly autonomously using a built-in GPS system.
Practical applications include photography, package delivery, surveillance and inspection. NUS said it could also be used as a so-called 'flying solar panel' which would provide emergency solar power to disaster areas.
And in scenarios when sunlight is not available, batteries can be fitted to power the drone.
"Since 2012, eight NUS student teams have made successive design improvements and worked towards a fully-solar powered aircraft," NUS said in the statement. The first "solar-assisted" version developed by students in 2012 could only get 45 percent of its flight power from solar cells. The rest of the power in that version came from on-board batteries, NUS said.

Associate Professor Aaron Danner from the Department of Electrical and Computer Engineering at NUS Faculty of Engineering supervised the project.