Snapchat is taking a crack at maps with new Snap Map feature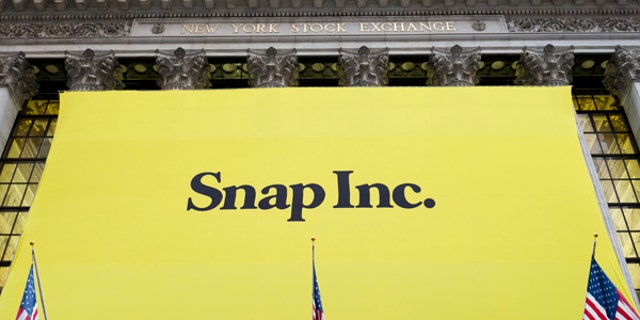 NEWYou can now listen to Fox News articles!
Following in the tradition of other tech heavyweights, Snapchat parent company Snap is launching its own mapping feature.
Dubbed Snap Map, it lets users share their current location and then appears to your friends on a map, updated everytime you open Snapchat. It's part of an app update for both iOS and Android, rolling out today.
"We've built a whole new way to explore the world! See what's happening, find your friends, and get inspired to go on an adventure!," Snap wrote on its blog.
Apple, Google, Uber and Facebook all have their own location sharing features, with Google Maps and Apple Maps two of the more popular apps.
Below is a video of how the feature works:
When you open the app, you can "choose to share your location with friends or stay off the map with Ghost Mode," according to the update in the App Store.
FACEBOOK IS FINALLY LETTING YOU PUT GIFS INTO COMMENTS
In accessing the Snap Map, users have to simply pinch to zoom out to view the Map. From there, they are able to scroll around to see where friends are and open their Story if they so choose.
Adding a new feature such as Snap Map could give users a reason to keep coming back to the app, something Snap has struggled with.
In its first-ever earnings report, the company said daily active users increased to 166 million in the first-quarter, up just five percent sequentially.
On the company's conference call with investors, CEO Evan Spiegel said the company would not resort to traditional "growth hacking" methods (such as sending significant amounts of push notifications) in an effort to boost usage.
"And I think while that's [growth hacking] the easy way to grow daily actives quickly, we don't think that those sorts of techniques are very sustainable over the long term," Spiegel said on the call. "And I think that can ultimately impact our relationship with the customer."
The new feature comes after the company signed a new $100 million deal with Time Warner to produce shows for the New York-based media conglomerate.
In analyzing the Time Warner deal, Drexel Hamilton analyst Brian White highlighted how important Snapchat is to young people. "In our view, a deal of this size with one of the premiere media players highlights the power of Snapchat in reaching millennials," White wrote in a note to investors.