Snapchat CEO: Social media fueled the rise of 'fake news'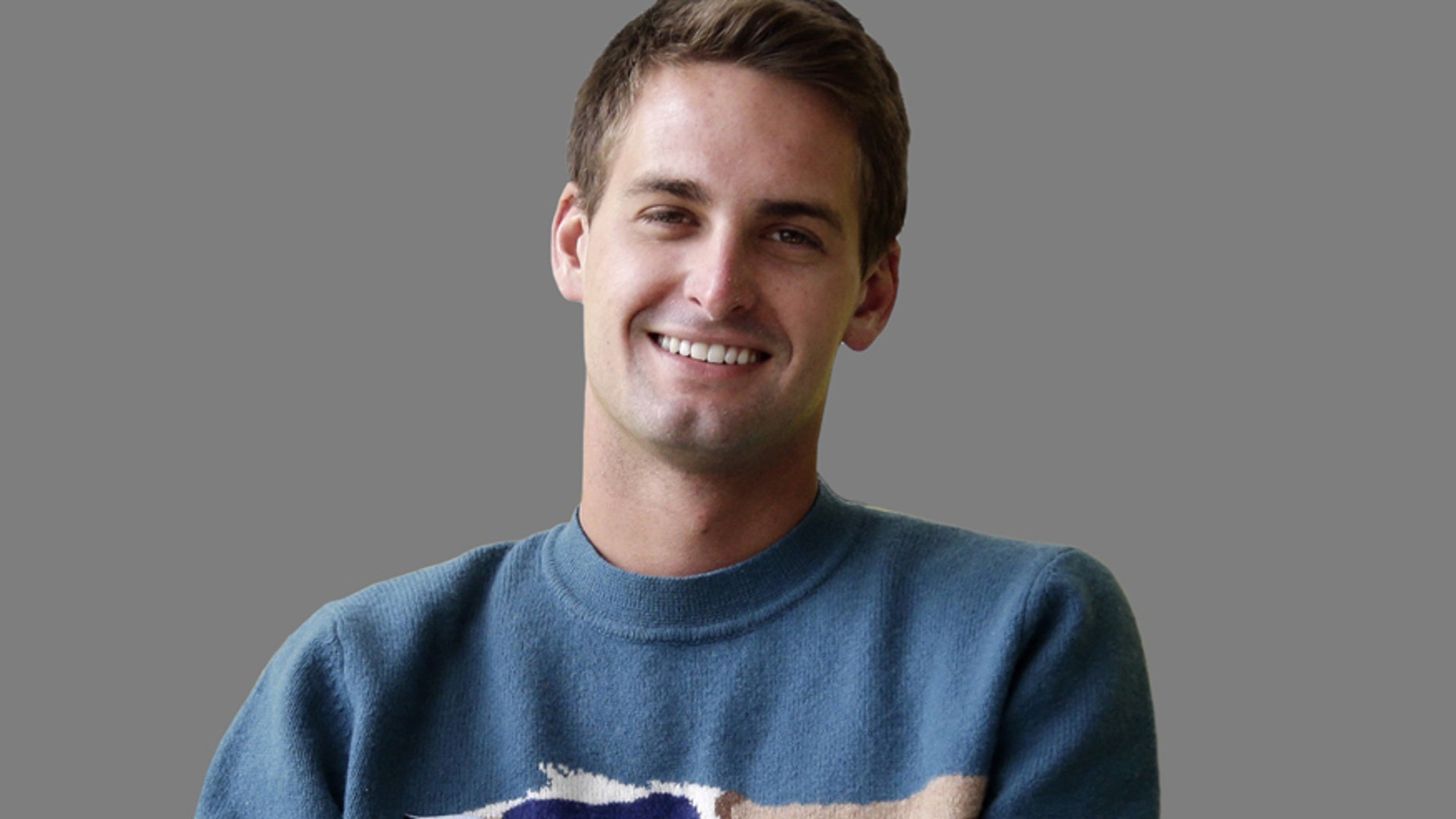 In his first editorial ever, Snap CEO Evan Spiegel has pulled no punches on his social media brethren, saying the rise of social media begat the rise of "fake news."
Penning a post for Axios, Spiegel notes that "fake news" has been aided and abetted by a users' social graph (i.e. your friends and interests) and not a need to know correct information.
"The personalized newsfeed revolutionized the way people share and consume content," Spiegel wrote in the op-ed. "But let's be honest: this came at a huge cost to facts, our minds and the entire media industry.
FACEBOOK TOOL WILL SHOW YOU RUSSIAN PROPAGANDA YOU FELL FOR
"Social media fueled 'fake news' because content designed to be shared by friends is not necessarily content designed to deliver accurate information," he continued. "After all, how many times have you shared something you've never bothered to read?"
Spiegel went on to say that while many view Snapchat as a social media service, akin to Facebook, Twitter or Instagram, it's more about communicating with friends, describing it as "visual texting."
"Snapchat began as an escape from social media, where people could send photos and videos to their friends without the pressure of likes, comments, and permanence," he wrote. "By focusing on the camera, Snapchat lowered the barrier to self-expression and showed a new generation that everyone is creative."
Snapchat redesign
Separately on Wednesday, Spiegel and Snapchat, which has struggled to grow its user base, unveiled a completely redesigned app.
Snapchat's newly redesigned app is separating the social from the media, creating two distinct content pages, the company said Wednesday. The app will separate the Discover page from a person's friend list.
Additionaly, users can swipe left to see chats, stories and messages from friends and swipe right to see news, Snap Map and other content.
The Discover tab, which has been populated by content from news organizations, will flow vertically, similar to the Facebook News Feed or Twitter timeline.
"Until now, social media has always mixed photos and videos from your friends with content from publishers and creators. While blurring the lines between professional content creators and your friends has been an interesting Internet experiment, it has also produced some strange side-effects (like fake news) and made us feel like we have to perform for our friends rather than just express ourselves," Snapchat wrote in a statement on its website.
The company also posted a video to YouTube explaining how the changes would work.
FORMER FACEBOOK EXEC SEAN PARKER SAYS 'GOD ONLY KNOWS WHAT IT'S DOING TO OUR CHILDREN'S BRAINS'
Rise of fake news
The rise of so-called fake news has become part of the lexicon in modern society, especially following allegations that Russian operatives played a major role in spreading fraudulent information during the 2016 U.S. presidential election. They have also allegedly tried to disrupt other events around the world, including the Brexit referendum and the recent German elections.
In September, Facebook reported that Russian operatives spent $100,000 in fraudulent ad spending by organizations with ties to the Russian government.
Following the results of the 2016 U.S. election, Facebook CEO Mark Zuckerberg said the idea of fake news influencing the results was preposterous. "Personally I think the idea that fake news on Facebook—of which it's a very small amount of the content—influenced the election in any way is a pretty crazy idea," Zuckerberg said at conference in Half Moon Bay, Calif.
He later amended those comments, issuing a statement of regret nearly a year later.
"After the election, I made a comment that I thought the idea misinformation on Facebook changed the outcome of the election was a crazy idea," Zuckerberg wrote on Facebook. "Calling that crazy was dismissive and I regret it."
Twitter and Google have also recently uncovered ad spending by Russian operatives.
All three companies were part of a recent Senate hearing into the matter where they were grilled by lawmakers. One Facebook executive expressed regret, saying the company "should've had a broader lens" on the impact of alleged Russian meddling.
Russia denies the allegations of interfering in the U.S. election.
Fox News' Brooke Singman and James Rogers contributed to this report.
Follow Chris Ciaccia on Twitter @Chris_Ciaccia