Snap continues to innovate; Instagram continues to copy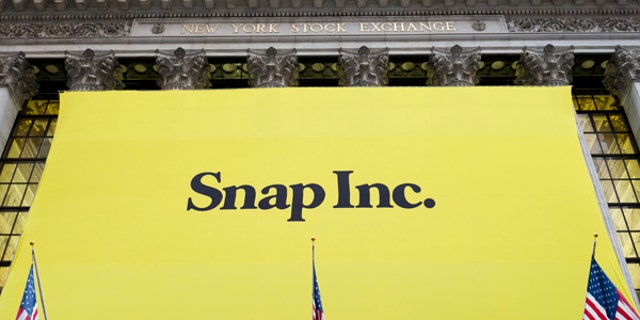 Snapchat parent company Snap has rolled out two new features to keep users interested and engaged.
On Tuesday, the social media company announced its latest creation, Custom Stories. It allows users to select the audiences that are permitted to see and add to a story. In addition, users can add a Geofence to the story for location.
"This new feature could be ideal for important events, parties, celebration activities, holiday weekends, vacations and more," wrote Drexel Hamilton analyst Brian White in an investor note. White added that the new feature allows a group of friends to view and contribute to any given story.
In the same note, White wrote that Snap has estimated that 25% of daily active users post a Story each day and each available platform caters to niche users." My Story was developed for the individual user, while Live Stories was created for a community of users and Publisher Stories was made for the Snap's publisher partners, wrote White.
INSTAGRAM UNVEILS FACE FEATURES AND MORE
Snap has been busy adding features in an effort to keep its users interested, while trying to stay ahead of rival Instagram.
On Monday, Snap announced its first-ever dance competition 'World of Dance.' In this eight-episode run, 16 dancers will participate in a freestyle dance off and Snapchat users will vote for the winner. Snapchat's 'World of Dance' feature comes ahead of the NBC show, which Variety reports is expected to launch on May 30.
Meanwhile, Facebook-owned Instagram continues to unveil features that are very Snap-like in nature. The most recent, according to Business Insider, comes through location-based Stories.
Location-based stories allow users to add posts from their stories to neaby locations, according to Business Insider. They are shown in the app's Explore tab and can be searched using optional hashtags or by location.