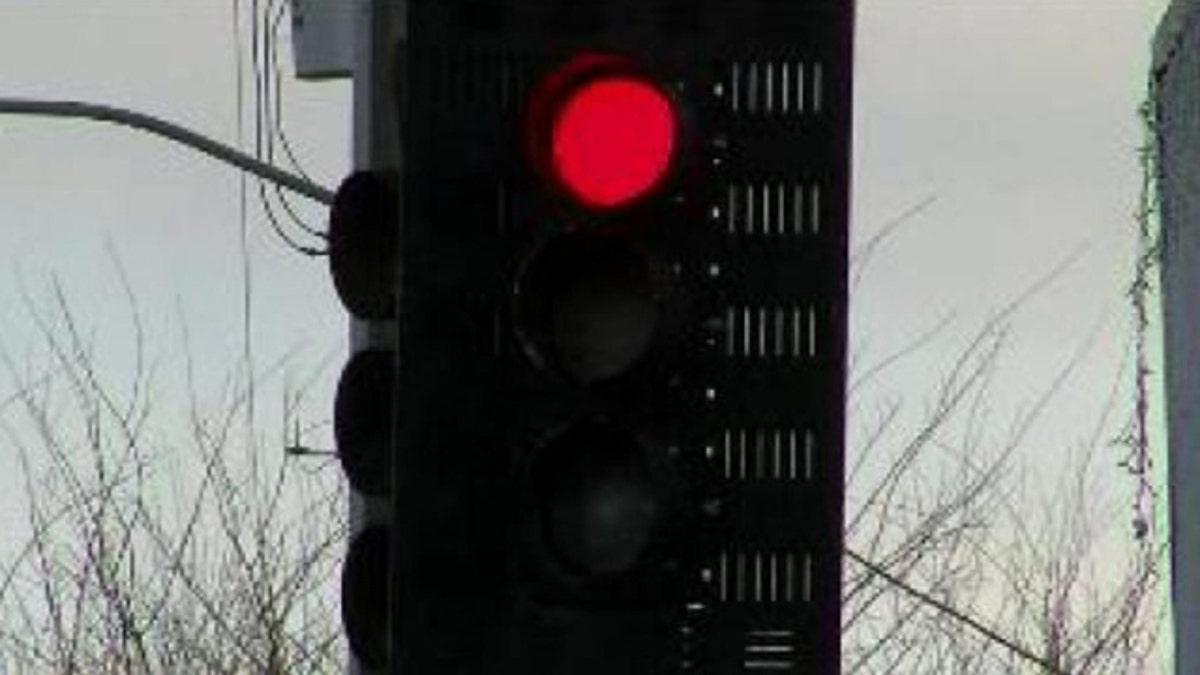 If you've been busted by a red light camera, you probably hate the things. But there may be a reason to love them: The technology may save lives.
Marysville, Calif., is the first U.S. city to test a new automated system designed to predict and prevent vehicle accidents resulting from drivers running red lights, reported Fox40.com. The system uses the predictive software built into the red-light cameras that monitor traffic intersections, and uses it for safety rather than enforcement.
Sgt. John Osbourn of the Marysville Police Department told Fox40.com that the system predicts when drivers are likely to run a red light, then holds cross traffic in all directions until the violator clears the intersection.
"What it does is uses part of the equipment from the photo enforcement system that predicts a violation is likely and takes it a step further by putting it in collision prevention mode," Osbourn said.
An intersection at 3rd and F Streets in Marysville will have the system up and running within a month. The new technology is integrated into the photo enforcement device already in place there.
"If we can take the other half of that equation or that accident out, by holding the red light for one or two seconds depending on the size of the intersection, then we've made the roadways safer," Osbourn said.
Click here for more good news stories.
Read more on the smart cameras at Fox40.com.