Smart back to school tech tools
The demand for new school tech tools has never been stronger. More students are using iPads, laptops and Smartphones in and out of the classroom to boost their learning skills.
As if there weren't enough reasons to shop for the latest gadgets and gizmos, back to school shopping is in full swing for parents and eager students. According to PriceGrabber's first Back-to-School shopping survey, 68% plan to spend up to $500 this back-to-school shopping season.
To wake-up your kid's sleepy summer brains and get them fully prepped for the new school year consider shopping for these hot and smart new back-to-school tools.
1. Study buddy tools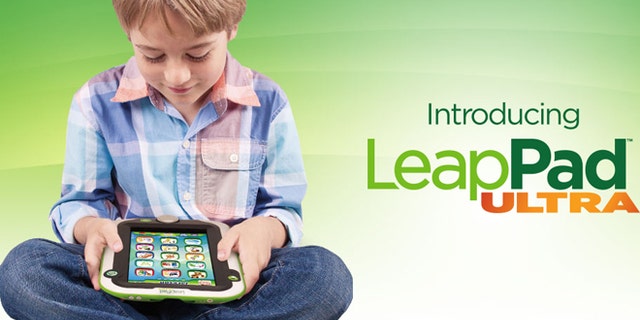 Staring at confusing pages in a bulky text book is a thing of the past thanks to the creators of Inkling, a web platform and app for interactive digital textbooks. With these enhanced books you get note-sharing capabilities, 3D models, pop-out tips and built-in quiz functions. Inkling works directly with the publishers to transform the print versions with special study features. Pop-tips allow you to tap on key terms for helpful definitions and tests your knowledge with end-of-chapter quizzes that offers answer feedback. Inkling is also nice to your wallet with a buy-by-chapter pricing option so if your class syllabus only calls for a few chapters within a book you can just buy the ones you need and will use. Price: varies by title.
It's never too early to start incorporating good study habits, which is one of the reasons why LeapFrog enterprises has been so successful in selling children's learning tablets. One of their newest tablets, LeapPad Ultra has over 800 learning games, apps, eBooks, videos and music to help kids learn about all the important subject areas. LeapFrog is proud to provide content that is reviewed and approved by their in house learning squad, a team of early development experts and teachers. The tablet is also designed with a 7-inch high-res screen to help kids learn how to write using a stylus. Kids still need to have some downtime where they can play safe and interactive games with their siblings or friends which LeapPad offers in its peer-to-peer games like LeapFrog Kart racing. Price: $149.99.
2. Smart gadgets for the classroom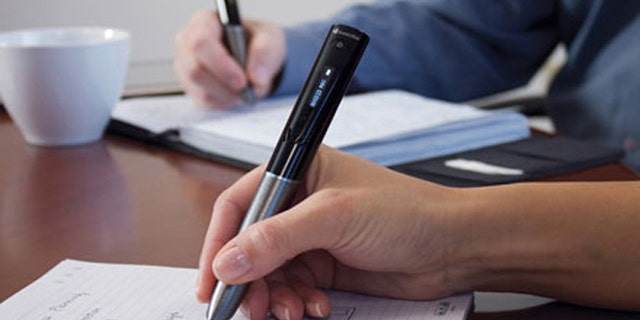 For students getting ready to take the SAT's or ACT's there is no better gadget to have than a Testing Timers watch. The smart, yet less-fashionable watch teaches students how to better pace themselves during standardized tests. The watch breaks down each section of the test into preset timing units, showing students exactly how much time they have left to complete each section. Students also get to check on where they should be in the test by taking a quick glance at a blinking track that goes around the face of the watch. Created by current NYU student, Jordan Liss, who thought of the idea while studying for the ACTS, says the initial feedback they've received has shown that when the watch is used and practiced with test preparation students save time, test confidently and can score better. "We have success stories of ACT students increasing their scores by 5 or 6 points and SAT students by 200 points," Liss told FoxNews.com. Price: $45.99.
If you're the kind of student who is always on the go and needs to fit in study hours on your way to practice or during free period then Sky wifi smartpen is the perfect classroom tool for you. With the Sky wifi pen students can take notes on special paper and record everything they write and hear in class. Their notes and audio recordings are automatically sent via Wi-Fi to any device the student has the app Evernote on. Students won't ever have to worry about forgetting their paper notes somewhere when they can effortlessly pull them up on their phone or laptop through Evernote. If you're not familiar with Evernote, it's a free note-taking app that allows users to save their ideas, lists, photos, etc. across all their electronics (Smartphone, laptop, iPad). This note-taking method also allows students to share their notes with friends and classmates who might have missed a class or lecture. Price: $ 169.95 now offering a $20 back to school savings through 9/3/13.
3. A+ apps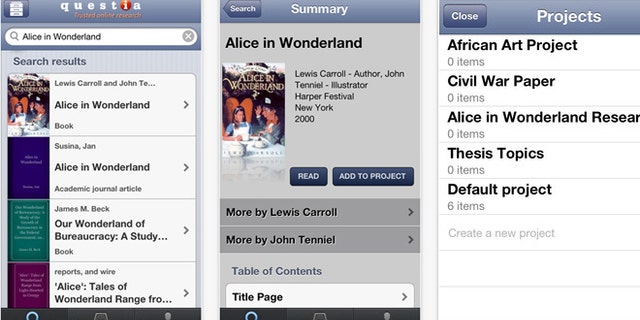 No one loves to spend all day locked up in a dusty old library pouring over leather bound-books in search of the best resources for a term paper or project. To help students write better research papers faster Questia Library, a premier online research tool has launched an app so students can browse the site's content from any Smartphone or laptop. With over 75,000 books, 9 million articles, and 7,000 research topics this app is designed to be the digital library you never thought you'd have at your fingertips. Along with its extensive library of online books, the app also provides students with time-saving research tools like automatic bibliography, highlights, notes, citations, bookmarks and custom project folders. Price: Monthly membership $19.95.
Kids are just beginning to benefit from educational tech tools and while some experts say too much technology and gadgets could be bad for kids, others attest to their brain strengthening experience. "I think ignoring the fact that these gadgets and software exist is bad for our kids," Cole Mathisen, eLearning Coordinator for Providence eLearning told FoxNews.com. "I believe this school year as teachers get more comfortable with iPads in the classroom they will understand how great they can function as a learning tool." Apps like Fit Brains: Sparky's Adventures gives kids a fun and helpful collection of brain games for ages 2 to 8. Each game is designed to stimulate the 5 key areas of the brain: memory, concentration, visual, speed and problem solving. With over 200 training sessions, kids will learn from games that adapt to the right difficulty level of each child. When an app can adjust to their optimal skill level children can just pick up the app and play without any fear of over or under stimulating them. Another great feature is its "Parents Corner" that offers parents a way to see the progress their child is making through charts and a Fit Brains Age Index. Price: Free.
4. Bonus buys
The Wake-Up For School Tool: For years students have been waking up to obnoxious ring tones, high-pitched chimes and even roaming alarm clocks. It's time for students to sleep and wake-up peacefully. Hammacher Schlemmer presents The Peaceful Progression Wake-Up Clock, an alarm clock that gradually increases the light, rousing aromas, and serene nature sounds to awaken sleepers. Set the alarm to its sunrise stimulator that will slowly glow and release aromatherapy scents 30 minutes before your wake-up time. Some doubt that only light will awaken them from a deep sleep but you can also set one of the six nature sounds to gradually snap you out of your REM sleep. After 15 minutes of soothing nature sounds a louder chime will even kick in to wake up the most unshakeable sleepers. Price: $99.95.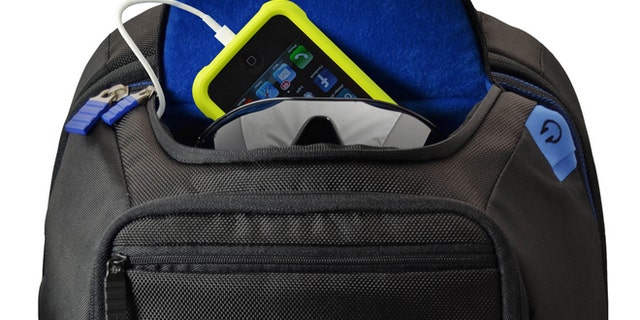 Power Proof Backpack: With so many back-to-school gadgets students will surely get caught without power for one iPad or another. TYLT Energi Backpack solves that problem by providing students with not one but 3 devices while you're on the go. The versatile mobile charging station uses a rechargeable Lithium Ion battery that can provide up to 4 full Smartphone charges and 1 full tablet charge. Beyond its charging benefits the backpack also features a protective sunglass pocket, Headphone carrying pocket ,10 Zippered Pockets, 5 elastic pockets, key loop and pen holder.