Sky to Air World's First 3D TV Show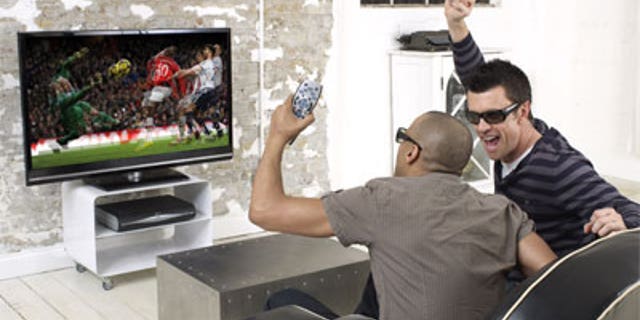 NEWYou can now listen to Fox News articles!
Sky will show the world's first live 3D TV sports broadcast this weekend after being helped by the man behind the Hollywood blockbuster movie Avatar.
The broadcaster will screen the Premier League soccer match between Arsenal and Manchester United in 3D in nine selected pubs on Sunday. Soccer fans in London, Manchester, Cardiff, Edinburgh and Dublin will wear special glasses to see the game in an extra dimension.
However, Sky has not revealed which pubs are involved to avoid a stampede to see the game, which might ruin the experience for the regulars.
The new technology helps to show the difficulties a rugby player faces kicking a conversion, the distance between sprinters as they cross the finish line and the skill and length of an incisive cross-field pass in soccer.
The clash at Arsenal's Emirates Stadium will be the public's first taste of live 3D soccer ahead of Sky's dedicated 3D channel which launches in April.
The broadcaster has been developing its 3D system for two years and its team even travelled to America to visit the pioneer of modern 3D cinema, "Avatar" director James Cameron.
Darren Long, Sky Sports director of operations, said: "James is a massive evangelist about 3D and he lives, breathes and eats 3D and just wants to see good 3D out there. For him, it was about how we were going to do it, what equipment we were going to use, what were our filming techniques."
"He's all about 'Get the message out there, get it out well and to the people properly,'" added Long. He dismissed the suggestion that 3D sport was a gimmick and explained how the extra dimension gave viewers a greater appreciation of the action.
"When you watch a golfer putting in 2D it looks flat — it looks easy. When you see it in 3D you can see every bump and contour on the green and you really appreciate their skill."
For more on this story, see SkyNews.com.