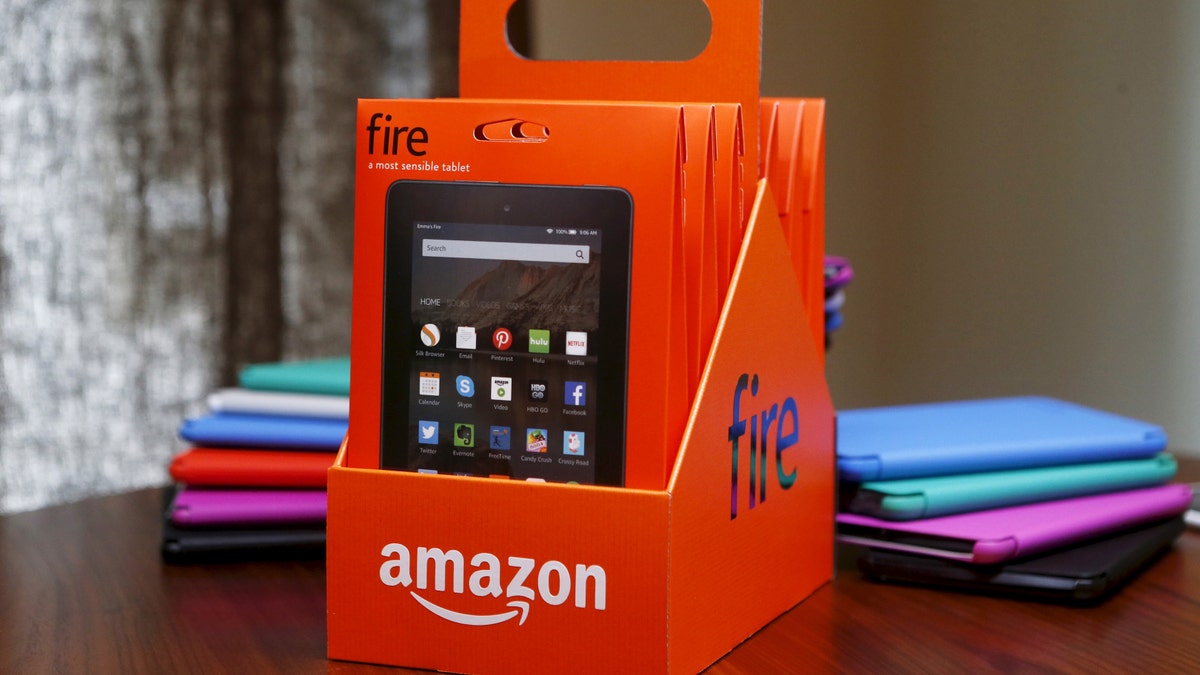 It's no secret that tablets aren't selling quite as well as they once did. Compared with last year, the worldwide tablet market declined 7% in the last quarter, and 3.9% the quarter before that, according to IDC. It looks as though tablets may have peeked around the end of 2013.
As sales dwindle, we can see two very clear strategies emerging. Manufacturers are slashing prices further and further, or they're going the other way and offering seriously premium, expensive devices. These opposing approaches are nicely highlighted by the most recent releases from tech giants Apple and Amazon.
Apple asks for more
The new iPad Pro starts at $800, but you'll pay over a grand ($1,079 to be exact) if you want the 128GB with 4G version. That's enough to snag a really decent laptop or a desktop computer, both of which are going to be superior to a tablet in most respects, apart from portability.
If anyone else did it, they'd be dismissed as mad. In fact, when Microsoft first hit this kind of pricing with the Surface Pro it was roundly criticized. No one has had any real success with bigger tablets yet. Maybe the Pro 3, with its 12-inch display has come closest so far, but it's taken Microsoft a few attempts to convince people.
The iPad Pro stretches things a little further, with a 12.9-inch display, but both of these devices are being sold as laptop replacements. The "Pro" tag speaks to their business credentials, where there's plenty of demand for that sweet spot combo of power and portability. If you can't justify a bigger screen that does some of the stuff your phone already does, but nothing it can't, then perhaps you'll spring for one that does what your laptop can do as well.
Are they going to seep into the wider mass market? Only time will tell. But if they do, it will surely be by cannibalizing sales of ultra-books and other laptops.
Amazon practically gives it away
At the other end of the spectrum, we have Amazon offering the entry-level Fire tablet for $50. This 7-inch forked Android device is hardly the belle of the ball, but damn it's cheap. You can even buy a six pack and you'll get one of them free. That's $250 for six Fire tablets. You could buy 25 of them for less than the top end iPad Pro.
Amazon doesn't really care about making money on the hardware because it has a huge content ecosystem. The Fire tablet range are really designed to be windows to Amazon's world, where it wants to tempt you into a Prime membership, and get you buying books through Kindle. As it adds in music and other content sources, the prospect for a typical family is actually really compelling. You get quite a lot for your money.
Why aren't people buying tablets?
We know that people are still using tablets, they just aren't buying them as often. So, why have tablet sales fallen off? A number of different reasons have been thrown up, but there's no real consensus.
This argument that we don't need tablets anymore because our phones are getting bigger sounds really convincing, but it also seems at odds with some of the evidence. If you take a look at this Flurry data, small tablets seem to be holding their own; it's full-size tablets that are falling away. You'd think the small tablet category would be the most impacted by the rise of phablets.
Could it be because tablets continue to receive updates and run adequately well for longer? Anecdotally, my Nexus 7 (2013) is still going strong after more than two years, and it has the latest version of Android. Why bother buying a new tablet if the old one still works just as well? New tablets also (mostly) haven't ushered in sexy new designs or a raft of new features. At least, not in the same way that new smartphones have. Though, it's interesting to note that Apple's only offering split screen on the latest iPad models and not retrofitting it through iOS 9.
Can they drop further?
That 7-inch tablet category has always been the most competitive segment of the tablet market, but you have to wonder how much lower prices can go. You could always buy a sub-standard 7-inch tablet for under $100, but being able to get one from a big name like Amazon for just $50 is surely going to blow a lot of the other budget manufacturers out of the water. These are aimed at people who look to price first, so they're not going to care about the limitations of Amazon's flavor of Android.
Amazon wants to secure people and get them building a library of content with Amazon, which, alongside subscriptions, is liable to tie them in for the long haul. It has the long term vision and the deep pockets to sell hardware at a loss if it has to. Maybe we'll see a $20 tablet in a couple of years, or Amazon will start to give them away for free with every Prime membership.
Can other manufacturers compete with this strategy? Without the prospect of a long term revenue stream from content consumption, you'd have to guess that they can't. That could seriously narrow the field in the next few years.
No more middle
As for everything in between the cheap and expensive extremes, will they settle into a comfortable niche or gradually fade away? Do you see a good reason to drop a few hundred on a tablet in the 8 to 10-inch range? What's the purpose of a 10-inch tablet if you have a TV at home and a phablet when you're out and about?
The future of the tablet is still uncertain. We may well be headed for more polarization. Cheap tablets will become impulse purchase items, and a new class of super-tablet that does everything will emerge at the other end of the market. Of course, if someone works out how to create a phone with a fold-out screen that can expand to tablet-size, we may see the end of the tablet category altogether.