Should you buy an iPhone SE?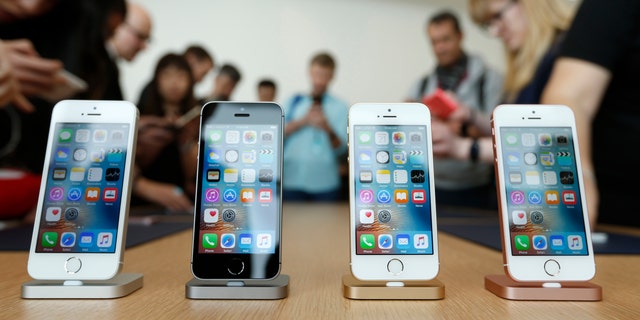 The SE is probably the best deal Apple has ever offered on a new iPhone. Its classic design, cutting-edge internals, and low price are a powerful combination.
Cell phones used to be small. The original Motorola StarTAC was compact by today's smartphone standards, weighing a mere 88 grams. The Motorola Razr V3, released in 2004, just 99 grams. Both could be held in the palm of your hand with ease.
The 4-inch iPhone SE (113 grams) preserves some of the DNA from the original 3.5-inch iPhone and from the later 4-inch iPhone 5/5s. And that's its best (or worst, depending on your taste) feature.
Related: How bendable is the iPhone SE?
In my quest to reach big-screen Nirvana, I had completely forgotten how handy 4-inch iPhones were. When handling the 4.7-inch iPhone 6s and the smaller iPhone SE simultaneously, it's immediately clear that the SE beats the 6s in one-handed operation. It's a cinch to do all sorts of things: thumb-scrolling, photo-taking, typing. The iPhone SE is also eminently pocketable -- another thing I can't do (or, let's say, choose not to do) on a regular basis with my 5.5-inch 6s Plus.
So, size matters a lot when comparing the iPhone 6s and SE. I used both the iPhone 5 and 5s for years. And, yes, at that time I wanted Apple to bring out big-screen phones. But the SE makes you rethink that craving for a larger phone. Is bigger necessarily better? Yeah, probably, for a lot of people. But not for everyone. During my use of the iPhone SE, the smaller screen was less of a factor than I expected.
Design
Apple was smart to stick with the classic iPhone 5s design. The flat metal edges are attractive and easier to grasp than the smooth edges of the iPhone 6s/6s Plus. But more than that, the 5s was a great overall design to begin with and still is, as reincarnated in the SE. Not until I handled the SE for a while did I realize how classic a design the 5s was. Hey, if it ain't broke, don't fix it.
Internals
This where is the iPhone SE kills it. Think of it. This is a more advanced phone internally than the iPhone 6 or iPhone 6 Plus, and it's on par with the iPhone 6s/6s Plus. Same fast processor, same great rear-facing 12-megapixel camera, same 2GB of RAM as the iPhone 6s, and even better battery life than both the 6 and 6s. That means you can get 12-13 hours (and possibly more) using Wi-Fi and LTE. That's the best battery life of any iPhone to date.
Related: Apple diss about 'sad' PCs sparks irritation
Shortcomings like a first-generation Touch ID fingerprint sensor (not the newer one in the 6s), lower-resolution FaceTime (front) camera compared to the 6s, and no 3D Touch are minor -- and certainly not deal breakers.
Price
The icing on the cake is the price. Starting at $399 for a 16GB version and $499 for 64GB, it's the cheapest new iPhone ever. That should be enough of an incentive to get prospective upgraders and buyers, at the very least, interested – considering its stellar internal specs.
Note that the iPhone 6 is priced at $549 ($150 more) for 16GB version, $649 for 64B. While the iPhone 6s is priced from $649 ($250 more) for the 16GB version and $749 for 64GB.
Related: FBI offers to help agencies with locked phones
There have been reports that the iPhone SE did not generate the typical long lines outside of Apple stores and is, so far, seeing lackluster demand. But don't let that keep you from seriously considering this phone. It's a great design with cutting-edge internals and, dare I say, almost a bargain.