She says she was just checking her Apple Watch; judge rules she broke the law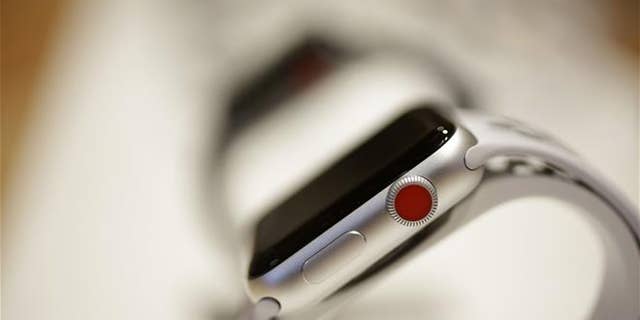 A Canadian woman says she was just checking the time, a police officer says her mind wasn't fully on driving, and an Ontario judge has sided with the cop.
The National Post reports Victoria Ambrose was found guilty of breaking a distracted-driving law, after a University of Guelph police officer whose vehicle was stopped next to hers at a red light in April says he noticed a "glow" in her car from an electronic device, per his testimony in front of Justice of the Peace Lloyd Phillipps.
The cop added he saw Ambrose glance up and down about four times and that she was slow to start moving when the light turned green.
(Gizmodo notes unless the Apple Watch is in "Wrist Raise" mode, the user needs to tap the display once to activate it to check the time, then tap it again to deactivate.) The cop says he had to shine a light to get her to go, at which point he pulled her over and ticketed her.
The case came down to Ontario's anti-distracted-driving law, which bans driving "while holding or using a handheld wireless communication device." Although Ambrose tried to argue the Apple Watch shouldn't be considered a handheld device, Phillipps said the watch was "no less a source of distraction than a cellphone taped to someone's wrist" and that it was "abundantly clear," based on the cop's testimony, that Ambrose was distracted.
Gizmodo points out various studies that lend credence to the judge's decision, with research suggesting not only are hands-free devices in general not safer than handheld devices while driving, but also that smartwatches in particular slow down driver response time—and were found to be even more distracting than a regular smartphone.
Ambrose was hit with a $400 fine for her time check. (An Apple Watch turned out to be a lifesaver for this Brooklyn man.)
This article originally appeared on Newser: Cop Pulled Up to a Light. In the Car Next to Him, a 'Glow'