Sean Spicer's supposed Venmo account sparks attention on Twitter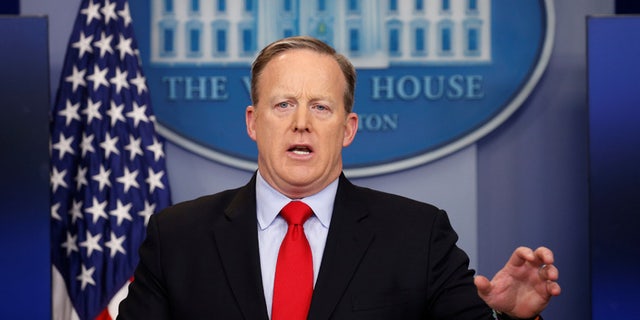 A Venmo account thought to belong to Trump administration press secretary Sean Spicer surfaced earlier this week, generating plenty of buzz online.
Venmo, which allows users to send and request money, as well as make payments, is a service of PayPal.
Although the account in question cannot be 100% verified, Mashable pointed to several clues that indicate the Venmo account could in fact belong to Spicer. For starters, Mashable looked at the account's 27 member friend list, which included "Trump campaign organizers and members of the media," according to Mashable.
Celebrity site Who? Weekly helped first spread the word on Twitter. The site tweeted that Spicer's suspected account was public and it was being trolled. After the information circulated, some users sent Spicer money to buy gum or get a new suit.
However, the trolling of the account intensified from there, as requests from users poured in seeking funding for everything from medical bill assistance to a series of 21 cent payments to close the gender pay gap.
Elsewhere in social media, Spicer has received snickers for feuding with ice cream maker Dippin Dots on Twitter. Spicer was also recently in the spotlight after comedian Melissa McCarthy parodied him on "Saturday Night Live."