Seagate steps on the storage gas, unveils 60TB drive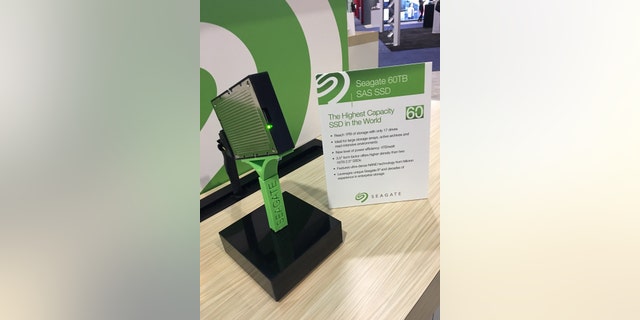 Seagate has unveiled a 60TB drive capable of storing 400 million photos or 12,000 DVD movies.
The drive was announced by Seagate at the Flash Memory Summit in Santa Clara, Calif. Monday. The storage company is touting the device as the largest Solid State Drive (SSD) ever demonstrated.
Aimed at data centers, the 60 TB Serial Attached SCSI (SAS) SSD offers four times the capacity of the next-highest capacity SSD available today, according to Seagate.
"The explosion of data can translate into more value for enterprises, if they have the right means to accommodate that data," said Brett Pemble, Seagate's general manager and vice president of SSD products, in a statement. "If anything is certain, it's the fact that across industries, the limits of data growth are boundless."
Currently a demonstration technology, no pricing has been announced for the 60TB drive. Seagate anticipates that the device will be available some time in 2017.
Earlier this year Samsung began shipping a 15.36TB Solid State Drive.