Scientists build dog nose to sniff out explosives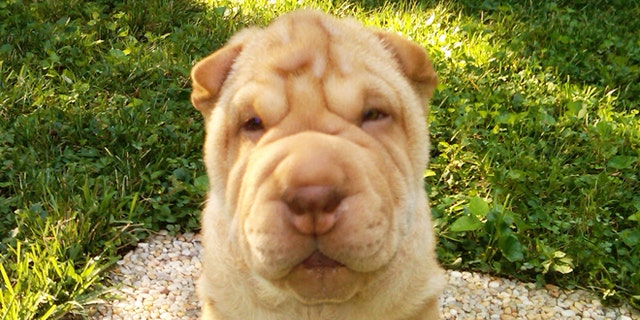 Inspired by that snuffling wet lump at the end of your dog's face, a new chip can rapidly identify trace amounts of TNT -- and could form the backbone of an explosive threat detector.
A dog's olfactory mucus layer absorbs and then concentrates airborne molecules. The new chip is likewise highly sensitive to trace amounts of certain vapor molecules, specifically the 2,4-dinitrotoluene that's key to TNT, according to test results published this month in the journal Analytical Chemistry.
"Our patented nanoscale vapor detection platform has enabled us to create a … chip that biomimics a dog's keen sense of smell," said SpectraFluidics chief scientist Dr. Brian Piorek, whose company has patented and exclusively licensed the tech.
The team behind the research, University of California Santa Barbara's Carl Meinhart and Martin Moskovits, attempted to mimic how dogs' scent receptors work through "microfluidic nanotechnology."
The human nose is incapable of detecting such teeny tiny substance amounts, but dogs have been frequently used to identify telltale explosive molecules: Man's best friend has protected both presidential inaugurations and Republican and Democratic National Conventions.
Explosive detection canines, like those deployed by the ATF, must pass a 10-week training program to master explosive residue detection as well as evidence after a blast.
The TSA has several hundred trained canines deployed to patrol airports and sniff baggage flagged as suspicious. Detection therefore relies on screening bags for further inspection, whether by a dog or swipe test. Bomb dogs are also not allowed to sniff people.
But the team says their nanotech nose is better than a dog's at detection. Nanotech can directly report to a computer any specific worrying molecules it has detected, rather than waiting for a dog brain to process it, after all.
According to the published paper, their device can detect in real time molecules in concentrations as small as 1 part per billion or less. UCSB fabricates these silicon microchips, which are smaller than a postage stamp, in a state-of-the-art cleanroom facility.
The device is composed of two parts: a microchannel and a mini spectrometer. The liquid microchannel, twenty times thinner than a human hair, absorbs molecules, concentrates them and delivers them to the spectrometer.
Once vapor molecules are trapped in the microchannel, a laser amplifies the molecule's spectral signature.
The spectrometer, powered by a laser, detects these signatures before a signature database can work out which molecule it is.
The U.S. Army Research Office and DARPA have in part funded their research.
Ballet dancer turned defense specialist Allison Barrie has traveled around the world covering the military, terrorism, weapons advancements and life on the front line. You can reach her at wargames@foxnews.com or follow her on Twitter @Allison_Barrie.