Saudi Arabia Captures Israeli 'Spy Vulture'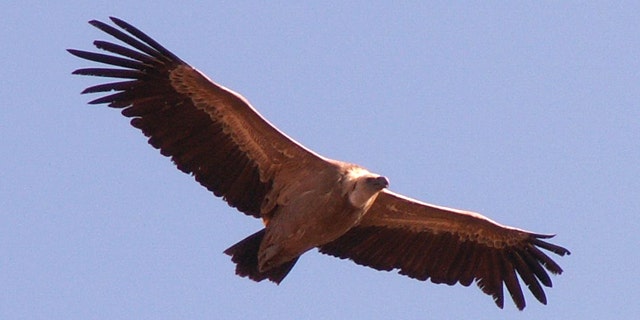 Saudi Arabian security services captured a vulture suspected of being a Mossad spy, according to a report Tuesday in the Israeli daily Ma'ariv.
The bird, complete with a GPS transmitter and a tag bearing the identification code R65 from Tel Aviv University, strayed into rural Saudi Arabian territory at some point last week, the newspaper said.
Locals apparently suspected a Zionist plot, or at the very least espionage, and alerted the security services.
Ma'ariv put the arrest of the vulture down to widespread hysteria among Arab nations about the growing military power of their Israeli neighbors.
The incident came a few short weeks after an Egyptian official reportedly claimed that a shark that attacked tourists off the coastal resort of Sharm el Sheikh was also acting on behalf of the Israeli spy service.
The Israeli authorities said the bird's activities were much more innocent and that it was in fact part of an academic study of the migratory habits of the vulture.