Sandy takes out HuffPo, Gawker, Gizmodo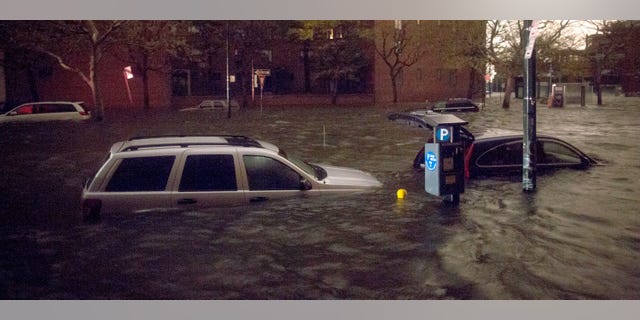 NEWYou can now listen to Fox News articles!
Superstorm Sandy has even flooded the Internet.
Popular New York based media blogs The Huffington Post, Gawker, Gizmodo, Mediate and more were inaccessible Tuesday after flooding from superstorm Sandy knocked out web host Datagram's servers Monday night -- along with power to millions of New York, New Jersey and Connectivity residents.
"We are continuing to battle flooding and fiber outages in downtown New York and Connecticut. ... generators are unable pump fuel due to the flooding in the basements," Datagram wrote on its website early Tuesday morning.
The company said it was waiting for the Army Corps of Engineers, which had been called to assist in pumping out water.
The Twitter feed for Gizmodo chirped Tuesday morning an alternate means for readers to access the site, given the ongoing Datagram issues.
As of 11:15 a.m. EST, a note on The Huffington Post website said it was working "around the clock" to restore service, and was providing news updates via social media.
"Due to power outages caused by Superstorm Sandy, our own website is experiencing technical difficulties," the site explains. The "Internet newspaper" appears to be partly back online.
Major news sites including The New York Times and The Wall Street Journal appear to be operating, the Associated Press reported.