Samsung's Galaxy Note7 woes perfectly timed for Apple on iPhone 7 debut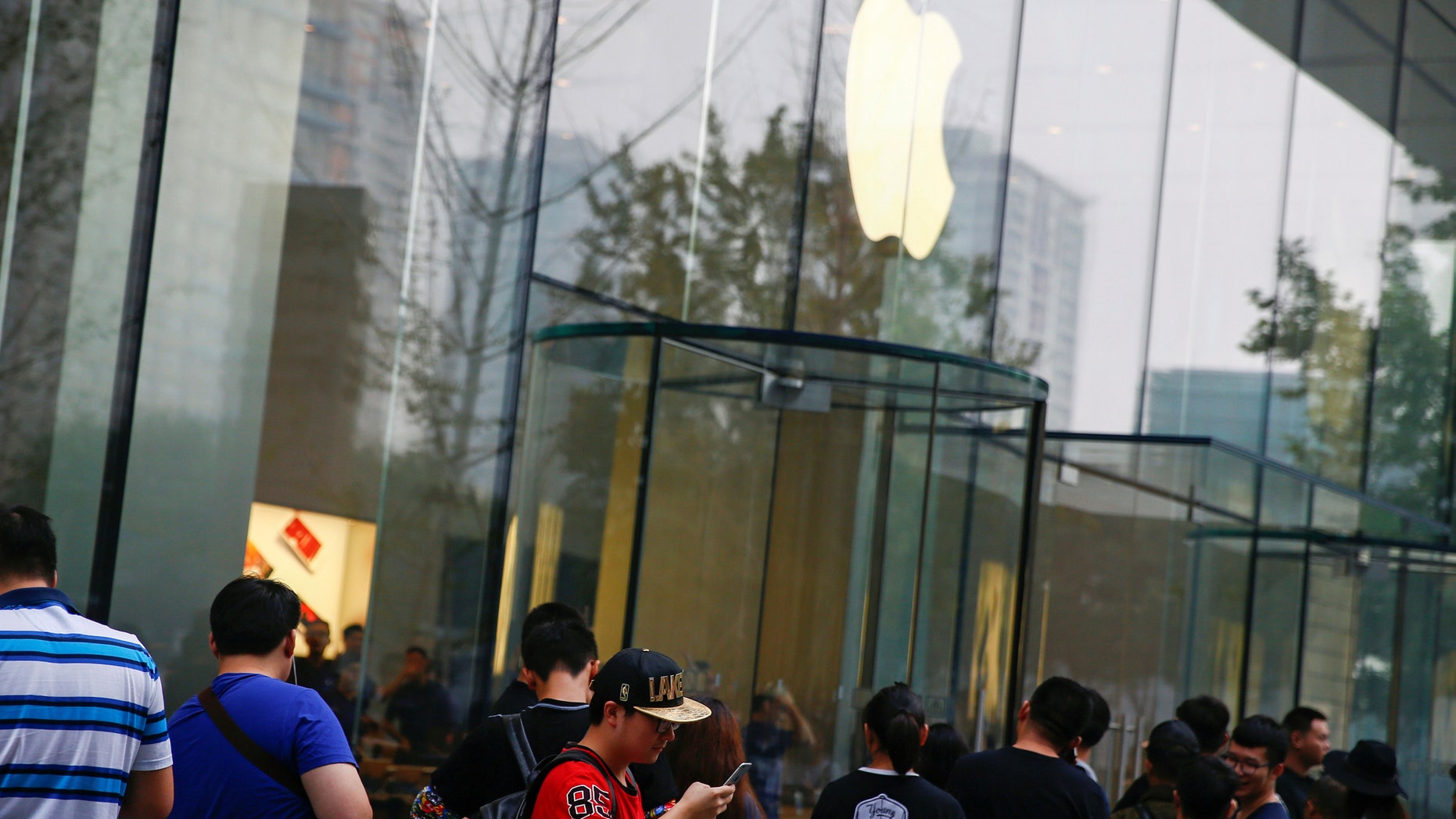 Samsung's ongoing Galaxy Note7 woes are perfectly timed for Apple, say tech experts, as the eagerly-anticipated iPhone 7 hits the market Friday.
The U.S. Consumer Product Safety Commission announced an official recall of Samsung's Note7 phone Thursday, citing "serious fire and burn hazards" on the device. The recall affects 1 million devices, according to the CPSC. "Samsung has received 92 reports of the batteries overheating in the U.S., including 26 reports of burns and 55 reports of property damage, including fires in cars and a garage," it said.
"Samsung's woes with the product recall for Note 7 could well play to Apple's advantage, especially as its happening just as the first iPhone 7's hit the market," Barry Kirk, vice president of consumer loyalty specialist Maritz Motivation Solutions, told FoxNews.com, via email. "Samsung has what we would call 'true loyalty' -- loyalty that goes beyond price and is based on the quality of the product experience.  That works great unless that brand experience ever falls on its face -- like when a phone catches fire -- at which point those customers are up for grabs."
The Note7, which offers iris scanning technology to unlock the phone, was unveiled in a blaze of publicity last month and garnered rave reviews. Earlier this month, however, Samsung ordered a global recall of the jumbo phones after its investigation of explosion reports found the rechargeable lithium batteries were at fault.
Apple unveiled the iPhone 7 on Sept. 7 and signs suggest massive pent-up demand for the latest version of the iconic phone. The tech giant told TechCrunch earlier this week that all versions of the larger iPhone 7 Plus and jet black models of the iPhone 7 are already sold out and will not be available for customers walking into Apple stores.
The Cupertino, Calif.-based firm said that availability for different iPhone finishes will vary at partner locations and recommended that customers check directly with its partners.
Drexel Hamilton analyst Brian White described Samsung's global recall as "propitious" for Apple in a note released earlier this month, with images and videos of burning Galaxy Note7 devices causing some damage to Samsung's brand and further bolstering Apple's. Earlier this week White also noted big iPhone 7 pre-orders numbers at carriers T-Mobile and Sprint.
Other analysts have noted similar trends. "Based on our survey work, U.S carrier promotions have driven strong initial demand for the new iPhone 7 products," said Canaccord Genuity analyst Michael Walkley, in a note released on Friday. "Between the aggressive U.S. carrier promotions, favorable premium tier competitive environment due to the Galaxy Note 7 battery issues, and stronger than anticipated initial consumer demand, we believe initial replacement sales for the iPhone 7 are better than our expectations, leading us to slightly increase our estimates."
Canaccord Genuity increased its estimate for fiscal 2017 iPhone sales from 221 million to 226 million phones.
Apple took the bold decision to remove the headphone jack on the iPhone 7 and also launched new wireless AirPods, which have been grabbing plenty of attention. Other new features on the phones include a solid state home button and stereo speakers, as well as new dual camera technology on the iPhone 7 Plus.
"The timing couldn't be worse from Samsung's perspective – their big flagship was launched just weeks before the iPhone 7 was announced, and was supposed to be on sale for a couple of weeks before the iPhone 7, but in the end you can't buy a Note7 anywhere," analyst Jan Dawson of Jackdaw Research, told FoxNews.com, via email. "Apple will definitely benefit at least some from a combination of Note7 buyers whose phones were recalled and would-be Note7 buyers who will now buy an iPhone instead. It's not going to make an enormous difference, but it'll certainly help a little."
Pricing for the iPhone 7 starts at $649 and pricing for the iPhone 7 Plus starts at $769. AirPods are priced at $159.
The Associated Press contributed to this report.

Follow James Rogers on Twitter @jamesjrogers