Samsung announces one remote to rule them all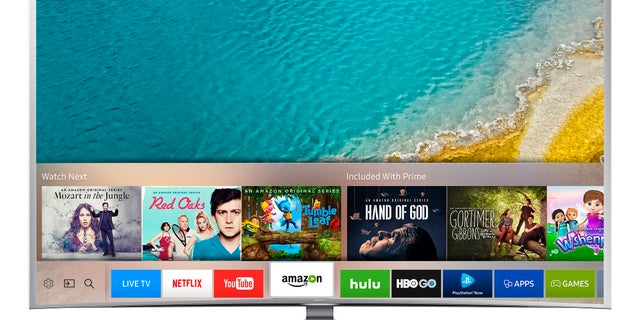 LAS VEGAS — Every TV manufacturer at CES 2016 is going to come out with more powerful hardware, but it's no longer enough to just have a gorgeous picture. A streamlined user interface is absolutely vital. Samsung's newly redesigned Smart Hub and Smart Control will attempt to unify content in a novel way, by providing one remote that works instantly with TVs, streaming devices, game consoles and more.
Previously, Samsung's Smart Hub (the Tizen-based interface for its smart TVs) was more or less just a delivery method for dozens of disparate services, but the company wants a more integrated approach. The new Smart Hub program will allow users to switch between broadcast TV, streaming content and other devices connected to a TV, such as a set-top box or a gaming console.

MORE: What's Next for TV: 4K Goes Mainstream, But Here Comes HDR

Samsung claims that the Smart Hub will allow users to search for content across multiple sources. In theory, searching for a TV show could bring results from your cable box's on-demand service, native Samsung smart TV apps and additional apps on an attached Roku box. Once we get our hands on one, we'll update you on how well this works.
Of equal interest is Samsung's Smart Control remote: a peripheral that obviates the need (or so the company hopes) for the proliferation of remote controls on most users' coffee tables. Without a laborious setup process, the Smart Control can connect to the TV, cable boxes, set-top boxes, Blu-ray players and game consoles and control them just the same as their native remotes would. While gamers would still need to keep a controller or two handy, not having to hunt for the right remote to lower the volume if you get a phone call or pick the next episode of your show during a marathon session sounds handy.
At present, Samsung has not shared any information about whether its current TV models will get a Smart Hub update, or whether the Smart Control will be available separately.