Runner maps out marriage proposal using GPS app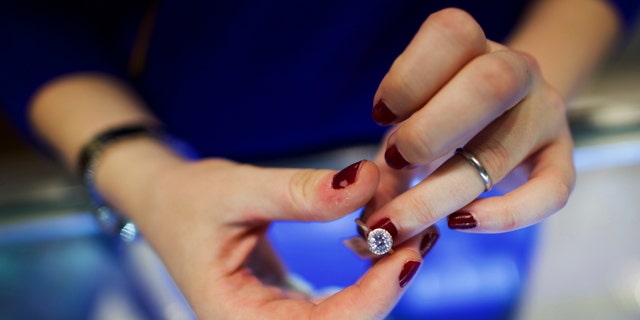 Romantic types looking for a fun way to propose to their partner may look to Brit Ben Chudley for inspiration.
The 28-year-old health care worker recently popped the question by spelling out "will you marry me" using a GPS tracking app.
Related: Man proposes inside a heart made of iPhones
After carefully planning the route in his home city of Portsmouth on the south coast of England, Ben ventured out onto the streets for what he hoped would be a life-changing run. After completing the 5.7-mile course and checking the GPS data did indeed spell out his proposal, he posted the images on Facebook.
Just before reaching home, Ben told his girlfriend, Olivia Abdul, to check out his latest run on the social networking site. As she did so, he walked through the door with a ring and flowers.
Fortunately for Ben, Olivia said yes. The Brit admitted that having posted it publicly, a rejection would have been "very embarrassing."
Related: Guy uses Facebook's Graph Search to propose marriage
According to a BBC report on Ben's unique marriage proposal, the keen runner has for some time been creating a variety of 'drawings' on his runs, and even started an 'Urban Pictionary' Facebook group to show them off.
Ben said that had he taken a wrong turning during the most crucial run of his life, he would've been forced to start over, though his diligent preparation meant he managed to get it right first time.