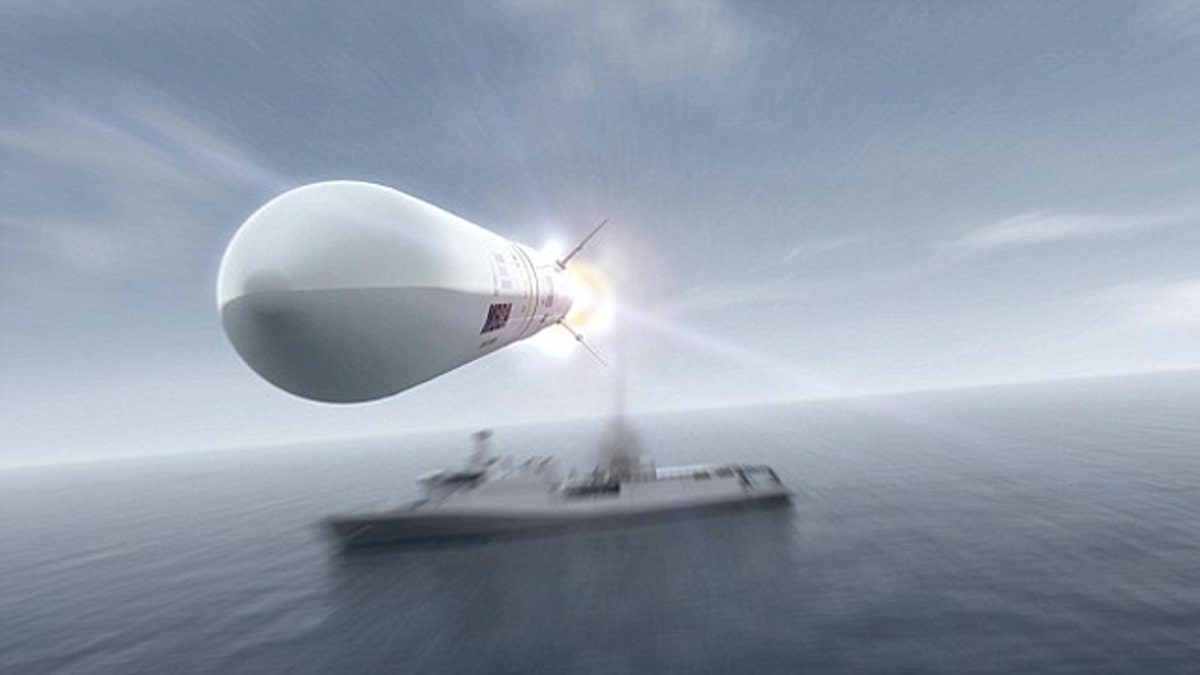 The Royal Navy unveiled a new air defense system capable of destroying enemy missiles travelling at supersonic speeds.
The U.K. has awarded awarded a $760 million contract to missile maker MBDA to develop the Sea Ceptor -- a new breed of missile to be fired from Navy warships at speeds of up to Mach 3 that can protect an area of around 500 square miles over land or sea, the Daily Mail reported.
The new system promises to handle incoming targets, such as enemy missiles and to deal with multiple targets at once.
"The development of this missile system is a huge boost to the U.K.'s world-leading missile industry and once again proves our commitment to providing battle-winning technology to our armed forces, Defense equipment minister Peter Luff said.
"This new weapon system will equip our frigates to deal with the type of sophisticated missile threat expected in the coming decades," said head of the Navy Admiral Sir Mark Stanhope, according to the Daily Mail.
"Investment in advanced defense technology, such as Sea Ceptor, is vital to ensure the Royal Navy's continued ability to defend the U.K.'s interests wherever necessary."