Robots will be 100 times smarter than humans in 30 years, tech exec says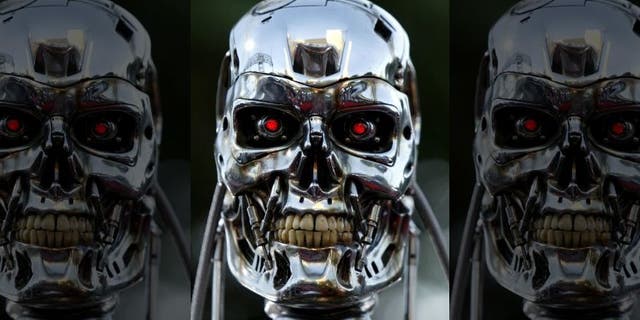 Masayoshi Son, the CEO of Japanese tech conglomerate Softbank, has been preparing his company for this scenario for quite some time.
Now the tech exec thinks robots will not just outsmart humans, but will have an IQ of 10,000 in the next 30 years.
Speaking at the Future Investment Initiative in Riyadh, Saudi Arabia, Son, who has made countless investments in companies related to artificial intelligence ─ including chip companies Nvidia and ARM Holdings ─ stated that robots will surpass human-level intelligence rapidly and ultimately become far smarter than humanity has ever dreamed of.
STEPHEN HAWKING: ARTIFICIAL INTELLIGENCE COULD END THE HUMAN RACE

"Singularity is the concept that [mankind's] brain will be surpassed, this is the tipping point, crossing point, that artificial intelligence, computer intelligence surpass [mankind's] brain and that is happening in this century for sure," Son was quoted as saying at the conference. "I would say there is no more debate, no more doubt."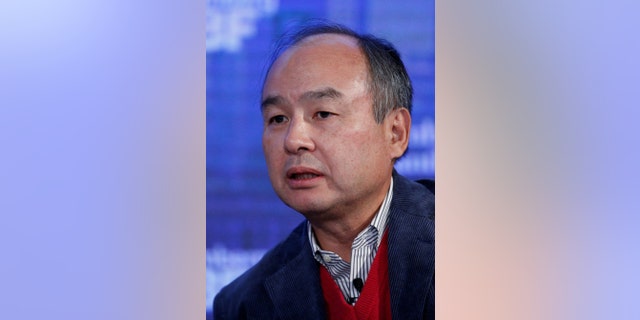 By comparison, an average level IQ for a human is between 90 and 110. Geniuses such as Stephen Hawking have been estimated to have an IQ level around 160. However, Hawking has never taken an official intelligence test, according to a report in British newspaper The Independent.
Mensa, the self-proclaimed "high IQ society," admits people to become members after they have demonstrated intelligence levels "at or above the 98th percentile on certain standardized IQ or other approved intelligence tests." For Stanford–Binet, the minimum accepted score is 132, whereas for the Cattell test, it is 148.
Singularity is rapidly approaching
The timeframe for singularity, the concept that machines will become smarter than the human brain, is up for debate.
In March, Google's Director of Engineering Ray Kurzweil said that by 2029 "computers will have human-level intelligence."
For his part, Son has repeatedly said it will happen in the "next 30 years or so."
He has helped position his company Softbank, which also owns a controlling stake in U.S. telecom provider Sprint, for the upcoming singularity.
In May 2017, Softbank launched the Vision Fund, which is targeting up to $100 billion in investments around the world, for companies "that seek to enable the next age of innovation." This includes areas such as artificial intelligence, robotics, mobile applications and computing.
Since its launch, the fund has made a number of investments, including the aforementioned stake in Nvidia, a $4 billion investment in workplace startup WeWork, and is reported to be working on a major investment in Uber, which is working on autonomous vehicles.
In addition to Softbank's investments in the AI space, it already has a humanoid robot, Pepper, which can perceive a person's emotions. Son envisions that is just the beginning, saying robots will learn by themselves and "maybe [are] going to laugh at you and us. Today they look cute, they will stay cute, but they will be super smart."
In August, a Pepper robot became an ordained Buddhist priest.
ELON MUSK THINKS ARTIFICIAL INTELLIGENCE COULD CAUSE WORLD WAR III
Perils despite the promise
While Son, 60, appears to be betting on the promise and the positive effect that intelligent robots may have on society, not everyone is on board.
Luminaries such as Hawking and tech executive Elon Musk have warned against the potential pitfalls of artificial intelligence, though not necessarily in robot form.
Last month, Musk tweeted that artificial intelligence could cause World War 3, following comments made by Russian President Vladimir Putin, who said that the country "who becomes the leader in this sphere [artificial intelligence] will be the ruler of the world."
Hawking has also sounded the alarm bells, going so far as to say, "The development of full artificial intelligence (AI) could spell the end of the human race."
This past week, Sophia, a humanoid robot, became the first robot to receive citizenship of a country, being awarded citizenship in Saudi Arabia.
After it received the citizenship, Sophia was interviewed by a member of the media about concerns it could do harm to humanity. It responded, by saying, "You've been reading too much Elon Musk. And watching too many Hollywood movies. Don't worry, if you're nice to me, I'll be nice to you."
Follow Chris Ciaccia on Twitter @Chris_Ciaccia.