Robot travels as airline passenger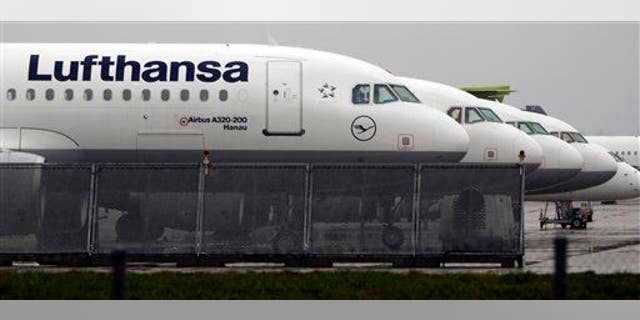 No danger of this passenger experiencing an episode of nut rage: In what Los Angeles International Airport says is an aviation first, a robot traveled as a paying passenger on Monday, sitting in an economy-class seat of its own on a Lufthansa flight to Frankfurt, Germany, Reuters reports.
"Athena," a US-made humanoid robot, was pushed through the airport in a wheelchair by two German researchers who plan to teach it to walk—and, eventually, to perform dangerous tasks like the nuclear cleanup at Fukushima.
For now, she can't do much more than move her arms. An airport spokeswoman says the red-sneaker-clad Athena could have made the overseas voyage in a box, but the scientists "wanted to see how humans responded to a robot sitting in a plane." It is fairly common for people with precious cargo to buy a plane seat for it, but "most of that equipment doesn't have a humanoid face," Mashable notes.
It doesn't always get special perks, either: Athena didn't have to submit to the metal detector (she got a special pat-down) and got to cut to the front of the boarding line—the first-class one at that.
This article originally appeared on Newser: Robot Travels as Airline Passenger
More From Newser