Robot kills a VW plant worker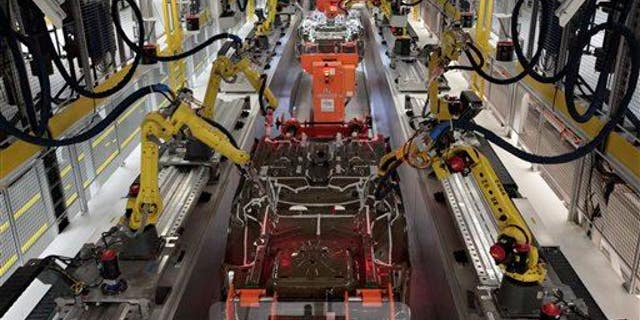 A story out of Germany is sure to spur lots of lines about our future overlords: A robot killed a worker inside a Volkswagen plant, reports the Financial Times.
It seems to have happened as technicians were assembling the machine. "When the robot started up, it grabbed the man and thrust him against a metal slab," explains the Local.
The victim, either 21 or 22 years old, suffered major contusions to his chest and died later at a hospital in Baunatal, near Frankfurt. It's not clear how big the robot is, but a VW spokesperson says it is not one of the newer lightweight models designed to work alongside humans on the production line.
The initial conclusion is that human error is to blame rather than a mechanical malfunction, reports AP, which ends its account with this line for the ages: "Prosecutors were considering whether to bring charges, and if so, against whom." (Robots have something to do with why Steve Wozniak feeds his dog filet mignon.)
This article originally appeared on Newser: Robot Kills Worker in VW Plant
More From Newser