RIM's New Pitch: Free Blackberry Tablets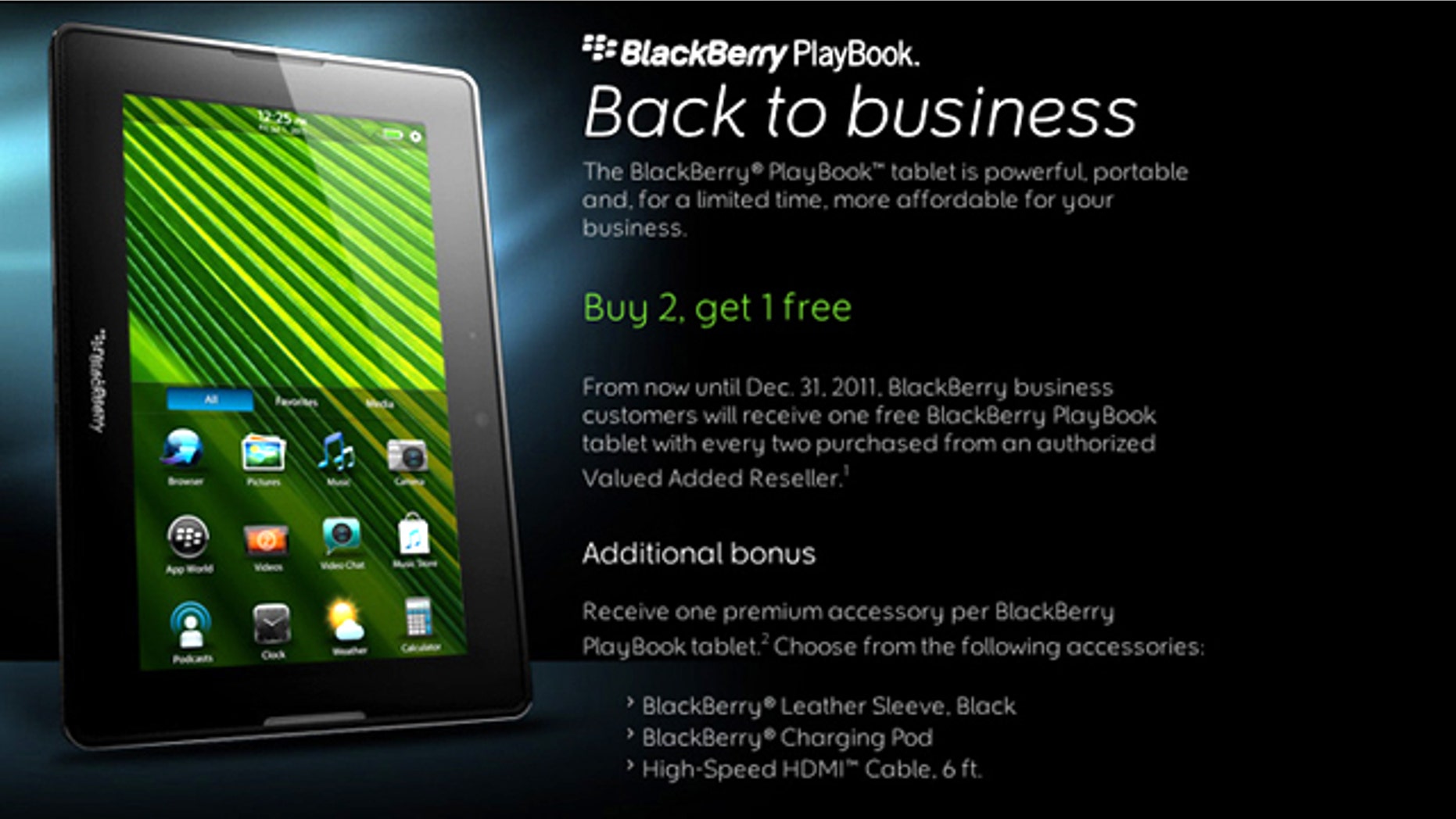 Research In Motion this week revealed a limited-time offer that aims to bolster sales of its BlackBerry PlayBook tablet to enterprise customers.
Between now and Dec. 31, BlackBerry business customers who purchase two PlayBook tablets from an authorized reseller will get a third PlayBook for free. They will also receive one free premium accessory for every two PlayBook tablets purchased, and they may choose from a black leather sleeve, a charging pod or a 6-foot HDMI cable.
While some find that RIM's PlayBook gets the job done as a recreational tablet, business customers may not share that opinion.
BGR exclusively reported on Tuesday that RIM would be delaying the OS 2.0 update that will bring email and other PIM services to the device until next year. RIM confirmed our report later that evening, and also confirmed that standalone BBM capabilities would not be included in the February software release.
This content was originally published on BGR.com
More news from BGR:
- HP may officially bury WebOS
- Nokia's Windows Phones can compete with the iPhone, Barclays says
- iPhone 50 percent more efficient than Android, Sprint says