RIM CEO Lashes Out at Government BlackBerry Bans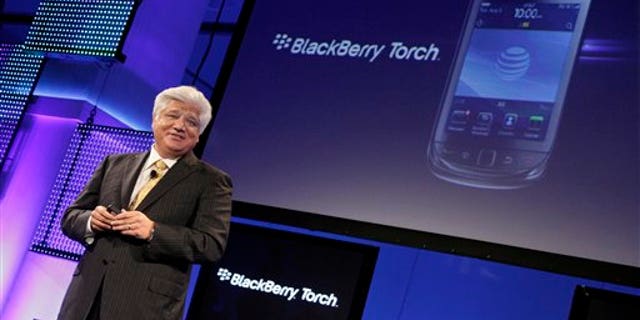 Block BlackBerry and you undermine the growth of the Internet, claimed Research In Motion chief Michael Lazaridis.
His remarks came in response to governments seeking to ban his company's BlackBerry phones. Lazaridis claimed they risk undermining the growth of electronic commerce by demanding access to secure communications and transactions
"This is about the Internet," Mr. Lazaridis said. "Everything on the Internet is encrypted. This is not a BlackBerry-only issue. If they can't deal with the Internet, they should shut it off."
RIM is being pressured by authorities in the United Arab Emirates, Saudi Arabia, India and other countries to provide greater access to the encrypted information sent by its devices. Saudi Arabia has ordered its cellphone providers to halt BlackBerry service beginning Friday. The U.A.E. has set a ban starting in October, though the government said it is open to discussions.
In a fiery interview, the RIM co-founder said the devices are being unfairly singled out by foreign officials trying to score political points. The dispute puts at risk a key market in RIM's growing international business, but backing down could undermine a reputation for tight security that has made BlackBerry the default choice for corporations and governments around the world.
Mr. Lazaridis wouldn't comment on the details of negotiations with individual countries, but believes he can head off threats to ban the devices. The company, he said, is holding discussions with the regulatory authorities of various governments in an attempt to persuade them that the Internet requires secure communications and get them to back off of their demands that they be allowed to monitor its customers' traffic.
Read more at the Wall Street Journal.