Removal of some pro-gun content was 'mistake,' YouTube says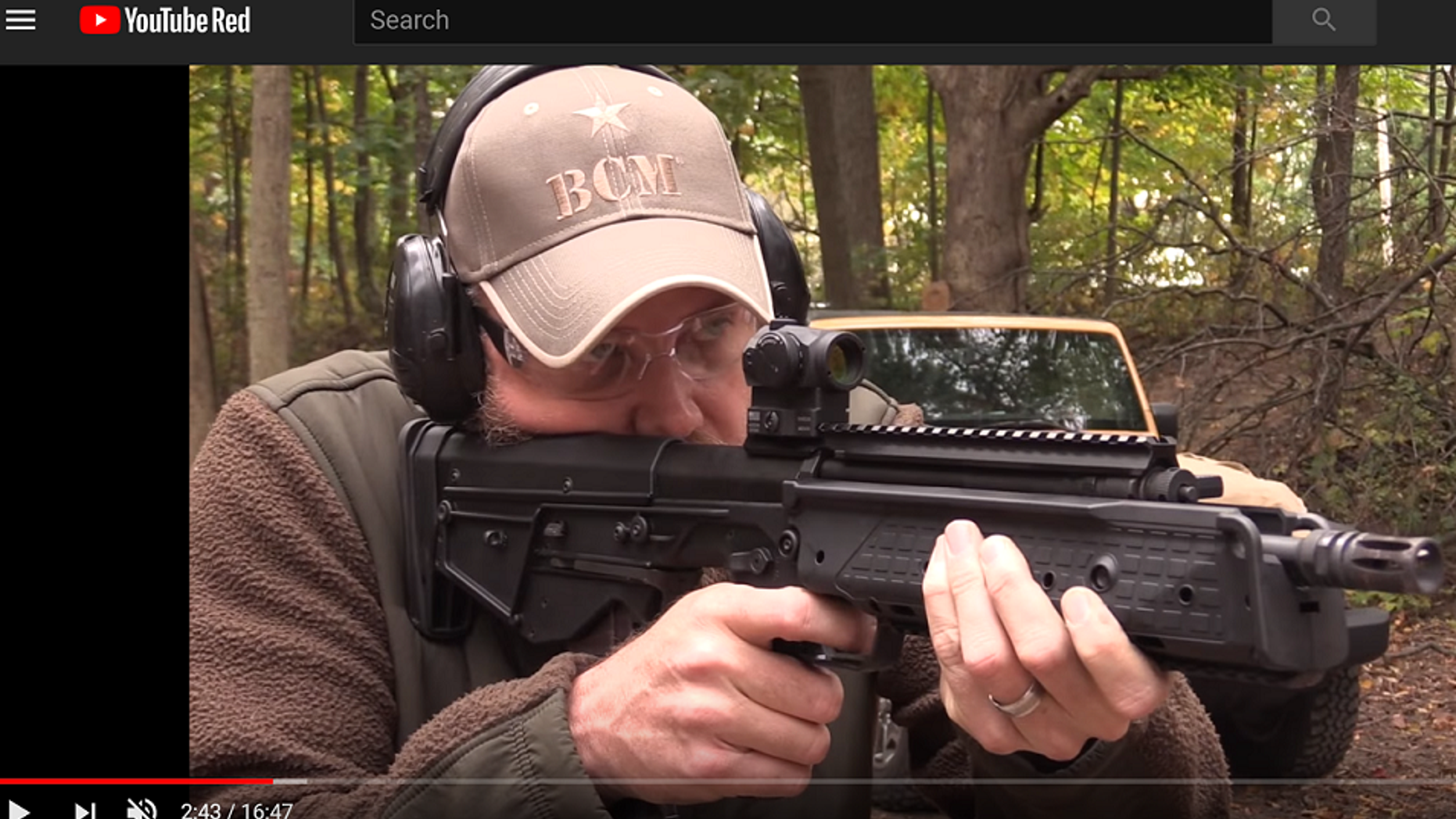 YouTube's new team of content moderators removed pro-gun videos in the days following the Feb. 14 mass shooting at a Florida high school, according to multiple reports.
Just weeks earlier, YouTube announced it would hire thousands of additonal human moderators to ensure that inappropriate videos are removed from the website, while continuing to develop automated moderating solutions.
But amid this week's national conversation on gun rights, some users said YouTube's moderators were nixing their legitimate uploads, Bloomberg reported.
For example, the owner of the popular Military Arms Channel on YouTube, which has more than 650,000 subscribers, said in a Facebook post that moderators removed three of his videos: "Sure Shot Exploding Targets," "MAC Opens a Gun Shop - Copper Custom," and "New Kel-Tec RDB Bullpup."
The videos are not conspiratorial or overtly political in nature. The Kel-Tec video, for example, is a mostly techincal rundown of the features of an upcoming rifle from the company, and features footage of a man firing the weapon.
Those videos are currently back online, but Tim Harmsen, founder of the Military Arms Channel, said Monday that YouTube had temporarily prevented the channel from posting new videos.
PROFESSOR ACCUSES GOOGLE OF CENSORSHIP
"As of this moment I cannot post new videos to YouTube for two weeks," the channel's owner, Tim Harmsen, wrote. "Apparently if YouTube agrees with your political motivation, they side with the political trolls and disregard their own rules against reporting community standard compliant videos."
"Apparently if YouTube agrees with your political motivation, they side with the political trolls and disregard their own rules ..."
Bloomberg, citing the website Outline, also reported that several other accounts with fringe political messages -- including one run by Titus Frost, who tweeted that Parkland survivor David Hogg is a crisis actor -- were also banned.
New York Times bestselling author and Infowars D.C. bureau chief Jerome Corsi also tweeted Tuesday that YouTube had removed some of his content and temporarily banned him.
An outright ban of fringe commentators would signal an escalation in YouTube's content-policing tactics, Bloomberg reported.
The video-sharing website's policies prohibit "harmful" or "dangerous" content, as well as hateful and harassing uploads.
YouTube did not comment on specific deletions, but said that its moderators may have made mistakes.
"As we work to hire rapidly and ramp up our policy enforcement teams throughout 2018, newer members may misapply some of our policies resulting in mistaken removals," a YouTube spokeswoman told Bloomberg. "We're continuing to enforce our existing policies regarding harmful and dangerous content, they have not changed. We'll reinstate any videos that were removed in error."