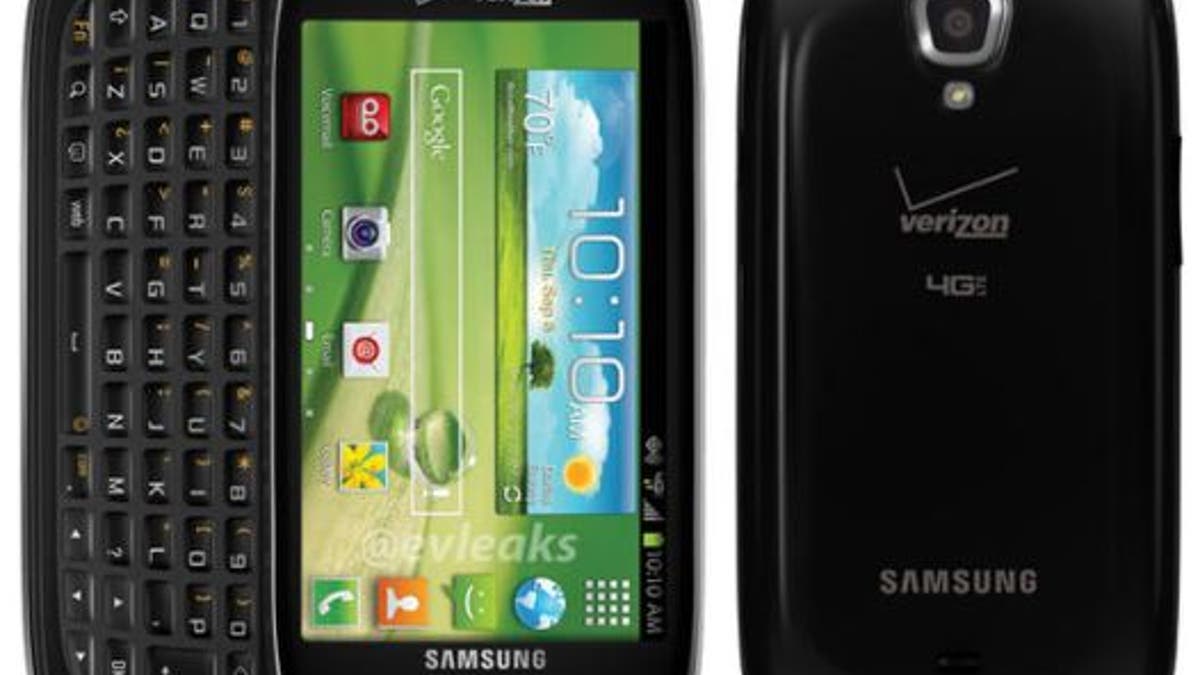 Large, luxurious touchscreens may get all the attention these days, but for people who need to actually use their smartphone for productivity, nothing beats a smaller screen paired with a physical QWERTY keyboard. Samsung's Stratosphere stood out as the first Verizon 4G LTE phone with a slide-out keyboard, and new rumors suggest the handset is gearing up for a refresh in the form of the Samsung Stratosphere II.
The anonymous -- and repeatedly accurate -- @evleaks Twitter handle published the above images of the rumored device without any additional comments. The pictures show four physical capacitive keys, including the menu button eschewed in the Galaxy Nexus.
GottaBeMobile reports that the Samsung Stratosphere II could have a Super AMOLED 800 x 480 display, dual-core Snapdragon S4 processor, a pair of 8-megapixel and 2-megapixel cameras, and Android 4.0 ICS.
Those are pedestrian specs to be sure, but if accurate, they'll likely tackle some of the issues we had with the original Samsung Stratosphere, such as its single-core performance and low-resolution video capturing. Physical keyboard lovers can't afford to be choosy in any case, as QWERTY sliders have largely gone the way of the Dodo. Samsung's leading what's left of the charge with handsets like the Stratosphere and T-Mobile's Galaxy S Relay 4G Slider, however.