#QuitFacebook: Are people fleeing the social network?
Facebook is in danger of losing its most precious currency – you.
The social media behemoth, beset by a growing data-mining scandal, facing intense, bipartisan scrutiny from politicians for its role in Russia's 2016 disinformation campaign, and under fire for CEO Mark Zuckerberg's recent silence, faces the prospect of turning off users so much that they abandon ship.
The time, attention, likes, posts, messages, events, app downloads, pictures, updates and more for the 2 billion monthly active users—up from 1.5 billion in 2015—is the driving force behind Facebook's revenue, which is largely driven by advertising. In fiscal 2017, Facebook's revenue topped $40 billion, including $39.9 billion from advertising.
ZUCKERBERG, SANDBERG SILENCE DURING FACEBOOK SCANDAL LIKE PUTTING 'GASOLINE ON A FIRE'
But what happens if those numbers start to flatten out or decline?
The tech industry is littered with examples of once mighty firms that have since imploded or crashed and burned. Remember AOL? How about MySpace? The continued success of Zuckerberg's company, which has big ambitions for artificial intelligence, virtual/augmented reality and a host of other initiatives, is not assured.
The hashtags #QuitFacebook, #DeleteFacebook and #BoycottFacebook have all popped up on Twitter. Some of them have trended, in the wake of the scandal involving Cambridge Analytica, a data-harvesting firm that gained access to information on up to 50 million users and worked with the 2016 Trump campaign.
However, it's difficult to gauge whether all the bad press will actually put a dent in Facebook's numbers. And the company won't release statistics for its 2018 first-quarter until next month.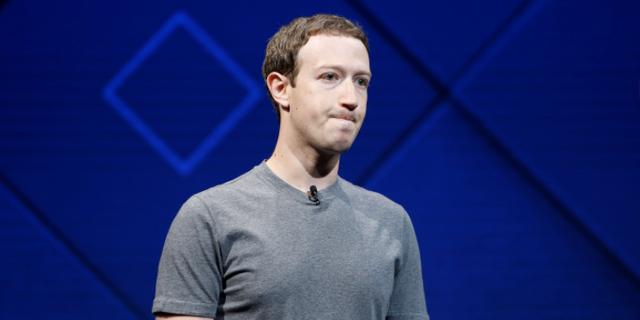 What is clear? A portion of Facebook users now realize that their data may be entangled with other information brokers who are then harnessing that data for certain ideological ends.
HOW TECH CAUGHT THE TEXAS SERIAL BOMBER
What steps you can take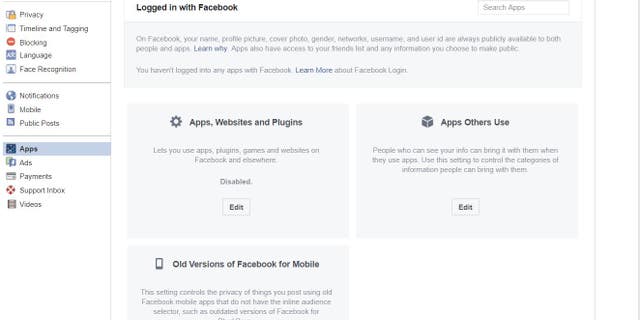 Of course, Facebook doesn't want to lose users and makes it difficult to cut ties.
Your first option, which the company surely prefers, is to deactivate your account. That way, you can come back at any time just by logging back in.
If you're really ready to abandon the platform and be forced to interact with the people you know in real life or by other means, you can download a copy of your data and then permanently delete your account.
Even so, Facebook delays actually deleting your account by several days to give you a chance to change your mind. Once you've taken this step, your data will no longer be accessible to others on Facebook, but it could take up to 90 days for all of your information to be deleted from the company's backup systems.
If you decide to stay on Facebook, however, you can curtail third-party data collection by changing the Facebook Platform setting.
Go to Settings, click Apps on the left-hand side and then disable the Apps, Websites and Plug-ins feature. This means any site you've logged into using Facebook will now ask you to create a password/username and any post you've shared on Facebook using those apps will then disappear.
It remains to be seen whether Facebook will come out of its current crises stronger, and continue to grow exponentially, but there's no shortage of opinions about why you should delete your account.