Qualcomm eyes future full of connected cars and smart routers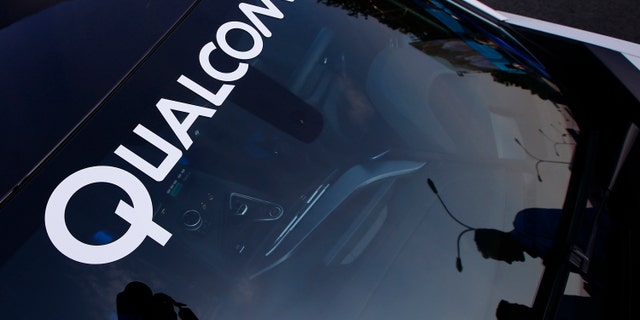 Cars enabled with high-speed 4G network connectivity are set to play a big part in the auto industry's future, according to Cristiano Amon, executive vice president of chipmaker Qualcomm.
"I think that we will see cars that are 4G enabled in the second half of this year," Amon told FoxNews.com. "I think that the possibilities of what you can enable in your car are unlimited."
Amon explains that drivers, for example, can use 4G to coordinate smartphone mapping with their in-car navigation and owners of vehicle fleets can monitor the speed of specific vehicles on the road. An insurance company, he adds, could obtain location data for stolen cars and even disable the car's engine, if necessary.
Audi was the first carmaker to announce 4G connectivity embedded in its cars, with the company's A3 using a Qualcomm chip. The German auto giant is using the chip to provide real-time navigation, weather and travel information, as well as Wi-Fi hotspot access for up to eight devices in the car.
"I think we're engaged now with over 15 car makers about adding 4G connectivity to cars worldwide," said Amon.
Away from the road, Qualcomm is also looking to make its presence felt in home wireless. Amon explained that the company's IPQ technology takes high-speed chips that are typically found in smartphones and places them in home networking routers.
"It's one of the first instances where you're going to have a smart router like this," he said. "For example, you could be allocating bandwidth to a Thermostat or other things."
Smart routers could also be used to allocate bandwidth to the likes of Netflix shows, according to Qualcomm.
Amon added that the IPQ is now in testing with some of the major service providers. "There's a router manufacturer that has built a smart router using our chip," he said.
In the smartphone space, the Qualcomm executive predicts that the next big thing will be 4K Ultra-HD displays on smartphones. "The phone industry is moving faster than the TV industry to 4K," he said, noting that 4K cameras have already started to appear on smartphones.
Samsung's Galaxy S5, for example, does 4K video recording, as does the Sony Experia Z2. Both phones use Qualcomm Snapdragon processors.
Qualcomm expects that within the next 12 months 4K displays will be on the market on smartphones and tablets. There have already been rumors that a Samsung tablet and smartphone with 4K display technology are in the works.
Follow James Rogers on Twitter @jamesjrogers