Prostitution still thrives on Backpage despite site shutdown of 'adult' section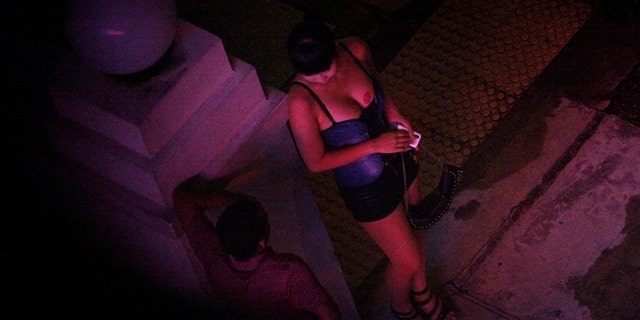 The body of Ashley Mays – a 20-year-old woman who was nine-months pregnant -- was found strangled to death inside a suburban Atlanta hotel room with zip ties binding her hands and feet.
Just over a month later – on Christmas Eve – 16-year-old Desiree Robinson's body was discovered in a pool of blood in a garage in a southwestern Chicago suburb. A bloody knife was found at the scene and an autopsy report determined that the teen had been beaten and strangled before having her throat slit.
Besides the gruesome nature in which they were killed, what connects the cases of Mays and Robinson is that both young women had advertised as escorts on the classified site Backpage.com. Much like Craigslist, users can go to Backpage to buy and sell everything from cars to furniture, but for a long time the site's "Adult" section became a clearinghouse for prostitutes and the johns looking for their services.
A damning bipartisan Senate Investigations Subcommittee report led Backpage earlier this year to put up a red banner headline over its adult listings with the word "CENSORED" and release a statement that it had removed the section "as the direct result of unconstitutional government censorship." But law enforcement officials and anti-sex trafficking groups claim that prostitutes have not so much disappeared from the Texas-based web portal as moved to a new location.
"They have just moved from the Adult section to what Backpage terms as the Dating section," Lt. Curtis Williams, who as part of the DeKalb County Police helped investigate Mays' murder, told Fox News. "And they're smart about it. They don't use explicit terms, but instead say things like 'looking for companionship' or 'looking for a good time.'"
Backpage was launched in 2004 and quickly became the second-largest online classified site in the United States following Craigslist. The site, however, also quickly came under scrutiny from prosecutors and human trafficking organizations for its Adult section, which opponents say worked as an open air market for prostitutes and turned the website's owners in virtual pimps.
The National Center for Missing and Exploited Children said that 73 percent of all child trafficking reports it receives involve Backpage. Further, citing internal company documents, the Senate report said that Backpage altered ads before publication by deleting words, phrases and images that indicated criminal behavior, including child sex trafficking.
The report struck Backpage like a bombshell and – along with Visa, Mastercard and American Express all voluntarily putting a halt to accepting business from Backpage in 2015 – led the site to not just shut its Adult section but remove it from its homepage all together.
Backpage did not respond to Fox News' request for comment, but on the website's Terms page states that users must refrain from "posting adult content or explicit adult material unless" it is in the adult category, permitted under federal, state and local law and the one doing the posting is over 18 years of age. It also forbids "posting any solicitation directly or in 'coded' fashion for any illegal service exchanging sexual favors for money" and posting "any material on the Site that exploits minors in any way."
A quick search of the Backpage's dating section for Manhattan, however, found posts featuring phrases like "Naked Bodyslides," "2 Girl Special" and "Busty and Petite."
The classified site also has said it's protected from prosecution because of the interpretation of a provision tucked deep inside the Communications Decency Act of 1996 called Section 230.
The language of Section 230 states, "No provider or user of an interactive computer service shall be treated as the publisher or speaker of any information provided by another information content provider." In layman's terms, this basically means that sites like Backpage – or Facebook and Twitter, for that matter -- are not liable for what their users post on their sites.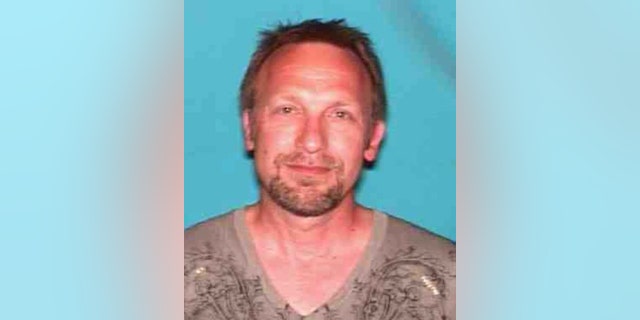 Backpage has successfully avoided responsibility in at least two court cases by invoking Section 230, but the Senate report says that in those cases neither judge knew about the website altering user posts.
"Backpage has publicly touted its process for screening adult advertisements as an industry-leading effort to protect against criminal abuse, including sex trafficking," the report states. "A closer review of that "moderation" process reveals, however, that Backpage has maintained a practice of altering ads before publication by deleting words, phrases, and images indicative of an illegal transaction."
The report continued: "Backpage had good reason to conceal its editing practices: Those practices served to sanitize the content of innumerable advertisements for illegal transactions — even as Backpage represented to the public and the courts that it merely hosted content created by others."
It is unclear if Backpage continues to edit its users' more explicit posts.
The report – and subsequent shutting down of the Adult section – was met at first with praise from some in law enforcement and anti-sex trafficking groups, but other activists argue that the move will not stop prostitutes from posting ads online and will actually make sex work more dangerous.
"This is just the latest attempt to shut down online sex work advertising," Maxine Doogan, president of the Erotic Service Providers Legal, Education and Research Project, said in a statement. "It will not stop sex work. All it will do is make sex workers less safe and vulnerable to violence and extortion. In effect, the U.S. Government is jeopardizing the lives of sex workers to boost their political careers."
The future for Backpage and a prostitute's personal page is unclear. While Craigslist was able to thrive after shutting down its adult section in 2010 by charging users to post jobs and apartment vacancies, 90 percent of Backpage's profits are believed to come from their adult advertisements -- earning its owners a whopping $1.5 million to $2.5 million a month in California alone. Backpage charges users $1 to post an ad in the dating section and many women are known to repost every half hour.
One thing, however, does seem clear: Despite efforts from lawmakers and law enforcement, attempts to stop prostitutes from using the internet to find customers looks to be going nowhere fast.
"It's the world's oldest profession," Williams said. "There is always going to be a market for it."