Penthouse to Launch World's First 3D Porn TV Station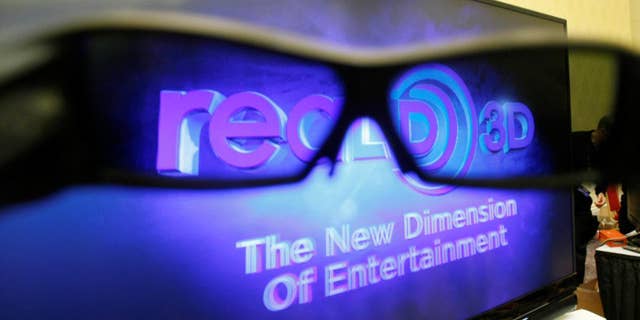 Do 3D glasses fog up?
Penthouse, the popular purveyor of pornography, will launch the world's first 3D adult television channel in Europe on Tuesday, the company announced Monday.
The station will broadcast full 3D in high definition, streaming 30 hours of salacious stuff monthly, the company said. The network's original, adult-oriented programming will include "both soft-core and hard-core feeds," Penthouse said.
"We are very excited about the launch of the Penthouse 3D channel," said Marc Bell, CEO of FriendFinder Networks, the parent company of Penthouse Media Group. "Our goal is always to deliver the latest technology on the world's best platform."
It won't be alone.
Archrival Hustler said last month that it was preparing a branded HD channel that would also support some 3D programming. That channel will debut in Europe in March on the Hotbird satellite -- but it appears Penthouse has a jump on its rival.
"We started shooting in 3D this past summer, and have significantly invested to perfect 3D production quality," Bell said in early January when he announced the channel's launch. "Consumer excitement for 3D content is high, and Penthouse is the one studio that can rely on its broad expertise to deliver 3D in a manner unmatched by any other branded entertainment company."
"Thanks to the increasing consumer acceptance of 3D, I am delighted to work with Penthouse to be able to satisfy the needs of the consumers and broadcasters alike," said Jacky Wauters, head of NOA Productions, Penthouse channels' European distribution partner.
PCMag.com notes that FriendFinder may have the first 3D television station, but it isn't the first network to sell 3D porn. In Jan. 2010, a company called Bad Girls in 3D announced said that it would sell a 60-inch Mitsubishi HDTV, two sets of glasses, 3D playback software, and a subscription for $19.95 a month that would provide content featuring said girls.
Penthouse 3D will be available on a daily basis from 11:00 p.m. until 5:00 a.m. on ASTRA.