Paul Allen fixing coral reef his mega-yacht may have wrecked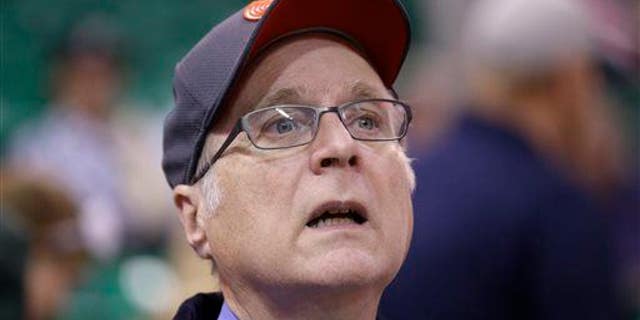 Paul Allen isn't accepting all of the blame yet for annihilating a huge section of coral reef in the Cayman Islands, but his company is now trying to help put the reef back together, Page Six reports.
Tatoosh, the Microsoft co-founder's 300-foot mega-yacht, is said to have dragged its anchor and chain through a 13,800-square-foot parcel of coral reef off Grand Cayman in January, killing most of the coral.
And although Allen's company, Vulcan, is still debating how much of the coral was damaged (as well as whether Allen's yacht was the cause of it), it came to an "emergency restoration" agreement with the Cayman Islands' Department of Environment, a plan with "the immediate focus of helping to speed up the recovery of the damaged site, and to minimize or prevent ongoing losses and harm to the injured coral habitat," per the Cayman Compass.
Polaris Applied Sciences, the company hired by Vulcan to do the restoration, started work on the reef Thursday, dragging away debris, putting structures back together, and attempting to reattach any living coral.
Vulcan says the Tatoosh, which Allen wasn't aboard at the time in question, moved into port as directed as soon as the crew heard the reef had been damaged, notes the AP.
"The DoE and Paul G. Allen are deeply committed to ocean health and conservation," a joint statement reads, per the Cayman News Service. "Both the DoE and Vulcan have worked hard to ensure that this agreement reflects the best international standards for restoration of coral habitats." What's possibly at stake for Allen if his yacht is found to be at fault: a fine, the seizure of his yacht, and criminal prosecution for the crew.
This article originally appeared on Newser: Paul Allen Fixing Coral Reef His Yacht Likely Wrecked
More From Newser