Passengers allege there's an Uber vomit scam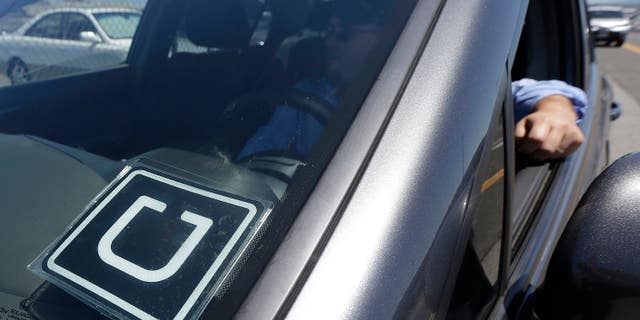 Meredith Mandel paid $19 for an early morning Uber ride in Brooklyn. Later, Mandel, who had shared the ride with her boyfriend and friend, discovered that an additional $200 fee had been tacked onto the fare, recounts Gothamist.
The extra money was given directly to the driver to pay to have puke cleaned out of his car, Uber customer service told Mandel, providing a photo of the purported vomit.
The driver, the rep added, recalled that Mandel and the others were drunk. The only problem is that Mandel says neither she nor her fellow passengers threw up during the Feb. 21 ride from a restaurant to the trio's respective apartments.
And, she says, they weren't drunk. "I was infuriated," Mandel tells the website, "because I realized that it actually is a scam." Among other things, she noticed that the alleged barf was in the front of the car's cabin, but Mandel and company had been in the back, and it was conveniently confined to easy-to-clean surfaces.
Gothamist notes that similar questionable fees have surfaced before. In Tampa, Uber fired a driver after multiple passengers complained about being charged for throw-up that they never threw up, reports WFLA.
In West Hollywood, a woman was charged $100 for bodily fluid cleanup after getting into an Uber car while wet from a rainstorm, CBS reports.
Other instances have been documented on Reddit. Geez, wonders Fortune, "How far will someone go for a couple hundred bucks?" Ultimately, Uber refunded Mandel's money.
(Some Uber drivers are distracting drunk riders with a relic of the 1990s.)
This article originally appeared on Newser: Beware the Uber Vomit Scam
More From Newser