Pancake bullets for law-enforcement shotguns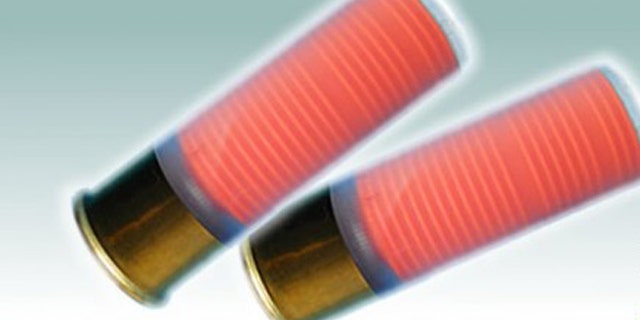 They're not just for breakfast anymore.
Joe Kolnik, a chemical engineer and the founder of Integrity Ballistics, spent nine years on engineering and design research to develop a new, less-lethal round. Rather than keeping its shape as other rounds do, his bullets flatten like a pancake across the target's body on impact.
Dubbed the "Burns 1401," the company says the pancaking effect has the same stopping force as other rounds.
"When situations dictate the use of less-lethal force, the smart technology of the Burns 1401 round will provide law enforcement with your tactical edge," reads a statement on the company website.
Law enforcement sometimes find themselves in situations where less than lethal weapons are the appropriate choice to minimize serious or even fatal injuries.
The prime targets for pancaking are those "non-compliant" individuals, prison or civil rioters, and animals -- or any situation when verbal communication has not worked and lethal measures are inappropriate.
The 12-gauge shotgun bullet features a soft polymer composite material designed to flatten on impact. The company says this strikes the right balance, with enough force to stop a threat yet reduced skin penetration and soft tissue damage.
The bullets come in an orange shell for easy recognition -- although it certainly looks pink from some angles. The 2.5-inch round weighs 21 grams, has a typical velocity of 420 feet per second and an operating range of 19 to 75 feet.
While in flight it has a projectile shape, but upon impact it flattens into a circular disc.
Recently tested by Wayne State's biomechanical laboratory, the company studies indicate nonlethal "sock" rounds can penetrate at the recommended operating ranges -- making their pancake bullets a better choice for target and officer safety.
The Burns 1401 round is capable of producing more force-on-target while reducing the possibility of serious injury than conventional sock or beanbag rounds.
To deliver the right amount of pain to elicit compliance, the company recommends pancaking target areas: the stomach, legs and buttocks. Users are advised to never target any area above and including the sternum.
Wonder what Kolnick will develop for lunch?