Orlando nightclubs deploy radar technology to detect weapons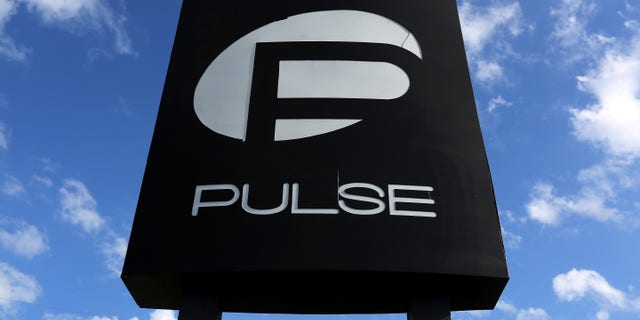 Some nightclubs in Orlando are looking to deploy radar-based weapons detection technology in the aftermath of last year's deadly mass shooting at gay nightclub Pulse.
Weapons detection specialist Patriot One Technologies announced on Tuesday that it is partnering with VGroup Concepts to launch a 'Safe Districts' initiative. VGroup Concepts is a management company of several restaurants and clubs in Orlando.
ORLANDO NIGHTCLUB ATTACKER'S WIFE COULD FACE LIFE IN PRISON ON NEW CHARGES
Pulse was targeted in a deadly attack on June 12, 2016, when a gunman opened fire, killing 49 club goers and wounding 53 more.
A major challenge for locations such as schools, clubs and stadiums, is that they often have limited seurity, making them 'soft targets,' according to Patriot One Technologies. The partnership with VGroup Concepts aims to boost safety at Orlando venues via the company's NForce CMR 1000 detection system.
OLD-SCHOOL SECURITY GOES MODERN: BENJILOCK BRINGS FINGERPRINT TECH TO THE PADLOCK
The NForce CMR 1000 can be installed in hallways and doorways. It uses microwave radar technology to detect concealed metal. Once detected, the metallic content is sent to a database and analyzed against known guns, knives, suicide vests and other weapons. If the material is found to be threatening, security is alerted.
Patriot One Technologies CEO Martin Cronin, said in a press release, "Our number-one goal at Patriot One is to offer a solution that works with today's security professionals to help deter, detect and defend against active threats of violence on innocent citizens everywhere."
An earlier version of this story erroneously said that VGroup Concepts is the parent company for several Orlando area venues--this has been corrected to reflect that VGroup Concepts is the management company for a number of Orlando venues. The earlier version also erroneously described VGroup Concepts as the parent company of the Pulse nightclub--this has been corrected. VGroup Concepts has no affiliation with Pulse.