One free step to make an aging computer run like new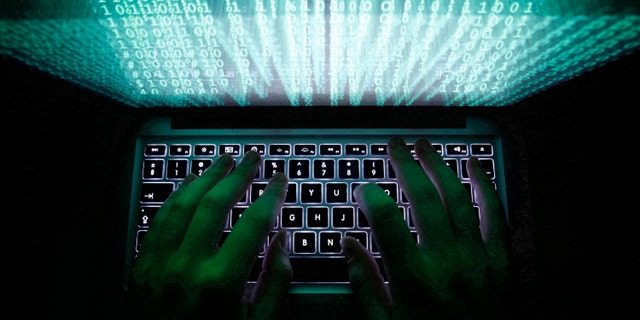 You know the frustration of a computer that keeps getting slower and slower every year. There are ways you can keep the speed up on an old computer – but eventually it will get too outdated to run the latest software.
In the past, that's when you'd buy a new computer, and I've written about how to know you've reached that point. But it's now easier to give your old computer a second lease on life or make it usable for a friend or relative. All you need is one simple thing: the operating system.
I don't mean you should just upgrade to Windows 10, which runs a lot better than past versions of Windows on low-powered hardware but doesn't play nicely with old hardware. To avoid this problem, you'll need to update to an operating system that isn't Windows.
Many people like to use Linux for this purpose. Linux is a free and secure operating system that comes in a lot of versions, from full Windows replacements to tiny versions that can run a $35 Raspberry Pi computer. Linux Mint running the MATE desktop and elementary OS are two consumer-friendly options that work well on older hardware.
While these are powerful Windows replacements, there is a simpler option. Over the last few years, you've probably heard about Chromebooks, the sub-$250 laptops that run Google's Chrome OS, which is an operating system version of Google's popular Chrome browser.
An operating system like this has a number of advantages, and one is that it runs very well on low-powered hardware. It has the same strong security as Chrome, and it gets regular updates with performance and security fixes.
In addition, Chrome OS works a lot like Windows – with a start button, taskbar and apps – so you can pick it up quickly. Most of the time, it's as easy to use as a standard Web browser. Plus, it can do many of the same things other operating systems do, including video chatting, playing music, printing documents and playing games.
The Chrome OS programs are actually Web apps that it runs from the cloud, and many of them are free. It also stores your files online so you can access them anywhere using any gadget. If one of your Chrome OS computers crashes, you can log in on any other Chrome OS gadget and have your entire computer ready to go just the way you want it.
In the past, you needed to shell out a few hundred dollars for a Chromebook or a Chrome OS-based desktop to get Chrome OS. But that isn't the case anymore.
A company called Neverware has an operating system called CloudReady, which is a version of Chrome OS that works on a wide range of laptops and desktops, including Apple hardware. The best part is that it's free for home use (there's also a paid educational version that's great for school environments).
Installing a new operating system on a computer is always a little tricky, but Neverware has extensive step-by-step directions on its site. It has also tested CloudReady on each of its "certified hardware models," so it knows what features do and don't work correctly.
You can check the list of certified hardware models to see if your laptop or desktop qualifies and how well CloudReady will work. Even if your model isn't on the list, you can install the OS anyway and see what happens. Many people have found it works just fine.
In general, CloudReady runs on laptops and desktops made in 2007 or newer, and Netbooks from 2009 and on. It needs at least 1GB of RAM to run smoothly, but because it relies a lot on cloud storage and Web apps, it needs only 8GB of storage space.
On some computers, you can dual-boot CloudReady and Windows if you don't want to give up Windows entirely. As always, be sure your information is backed up in case something goes wrong during installation.
If you're installing CloudReady on your main computer, you can back up your files by moving them to Google Drive. You can also move your photos to Google Photos and upload your music to Google Music. By doing this, they'll all be there when you install and sign in to CloudReady. CloudReady also supports other cloud services like Dropbox if you prefer to use a non-Google product.
Of course, some people want to stick with Windows. If that's the case for you, then it's probably time to start looking for a new computer. The process can feel daunting, but it won't be if you know what to look for. Or you might decide you don't need a computer at all. These days, there are plenty of tablets that make excellent alternatives.
On the Kim Komando Show, the nation's largest weekend radio talk show, Kim takes calls and dispenses advice on today's digital lifestyle, from smartphones and tablets to online privacy and data hacks. For her daily tips, free newsletters and more, visit her website at Komando.com. Kim also posts breaking tech news 24/7 at News.Komando.com.