Olympians get sexy at Sochi with Tinder app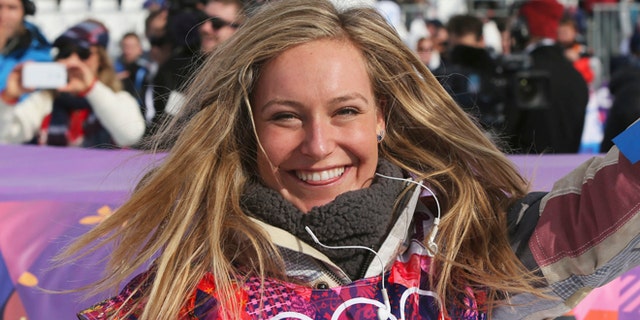 NEWYou can now listen to Fox News articles!
Romance-starved athletes at the Winter Olympics are hitting up the dating app Tinder for some off-the-slopes action while stuck in the sleepy section of Sochi, pro athletes said.
Use of the app is out of control, especially in the Olympic Village, where there's little-to-no nightlife for singles, said gold medal-winning snowboarder Jamie Anderson.
[pullquote]
"Tinder in the Olympic Village is next level. It's all athletes! In the mountain village it's all athletes. It's hilarious. There are some cuties on there," Anderson told US Weekly.
The pretty 23-year-old admits she had to reign-in her use of the app, which uses GPS to connect singles with people nearby, she said.
"There was a point where I had to be like OK, this is way too distracting…I deleted my account to focus on the Olympics." she said.
On Sunday, Anderson won a gold medal in the women's slopestyle event.
The Lake Tahoe resident said she's now looking forward to going home and getting back to life off the snowboard, she said.
"I can't wait to go out with all my girlfriends and dance," Anderson said.
Read more at the New York Post.