Oak Ridge's new Titan supercomputer is the fastest in the world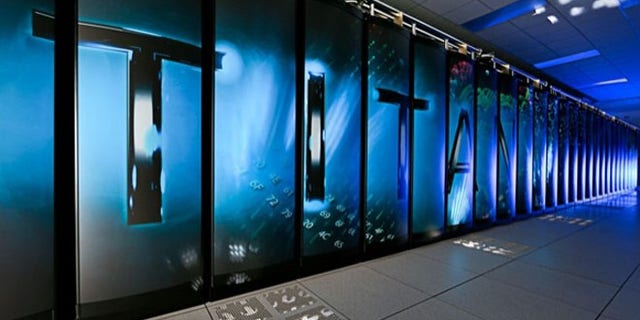 The Energy Department's new supercomputer has been named the fastest in the world. According to the Top 500 list, Oak Ridge National Laboratory's latest flagship computer Titan leapfrogged other ultra-fast machines to the top spot, clocking in 17.59 sustained petaflops on Linpack's benchmark scale.
The open science supercomputer has a theoretical peak performance of 20 petaflops, or a quadrillion calculations per second. The IBM-powered Sequoia dropped to second place with 16.32 petaflops.
Last year, the Department of Energy awarded Nvidia and Cray a $97 million contract to create the world's fastest supercomputer -- and the investment has clearly paid off.
[pullquote]
Thanks to powerful technology first used to power video game consoles like the Xbox 360 and the PlayStation 3, Titan is ten times more powerful than its predecessor, Jaguar. The ultrafast computer is powered by 18,688 Nvidia Tesla K20X GPUs, the company's fastest accelerator ever and over 560,640 AMD processors, a surprise inclusion given that 76 percent of the supercomputers on the Top 500 list use Intel.
The Department of Energy now has five systems in the top 20 including Sequoia.
"The nation that leads the world in high-performance computing will have an enormous competitive advantage across a broad range of sectors, including national defense, science and medicine, energy production, transmission and distribution, storm weather and climate prediction, finance, commercial product development, and manufacturing," said U.S. Secretary of Energy Steven Chu.
"Titan joins the Department's top-ranking supercomputers in equipping our nation's researchers with the tools needed to keep the United States on the cutting edge of innovation."
The dizzying computing power will be used to simulate complex models of climate change and analyzing nuclear reactions and alternative energies, and developing the next generation of materials used to manufacture U.S. goods.